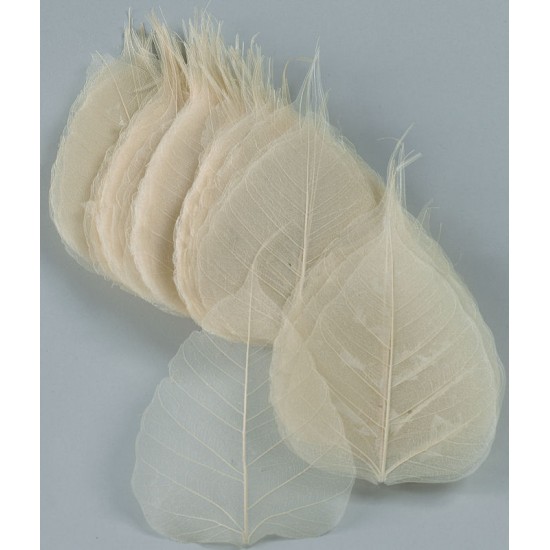 -36 % Out of Stock
Skeleton Leaves - Bleached Aspen (Peepul)
Skeleton Leaves - Aspen (Peepul) Bleached leaves
Skeleton leaves are very beautiful to decorate with. Each skeleton leaf has had the outer layer removed to expose the beautiful and intricate leaf veins. They are easy to use.  Just take some and add them to a picture frame for a great artistic look.  Add some under the glass on a coffee table or dinning room table. Our skeletal leaves come preserved and ready to use.  You will love them.  We guarantee it.
Product: Skeleton Leaves - Aspen (Peepul) leaves
Color: Bleached White
Length: 4 inches long
Wide: 4 inches Wide
Amount: 100 leaves per bunch (tied together with string to prevent damage)
Case Option: Buy a full case of 2400 leaves and Save Even More!
Other names: leaf skeleton, skeleton leaf, skeletonized leaves, leaf skeletons, leaf skeleton art, skeleton leaves for sale, skeleton leaf art, skeletal leaves
Stock:

Out of Stock

Product ID:

805