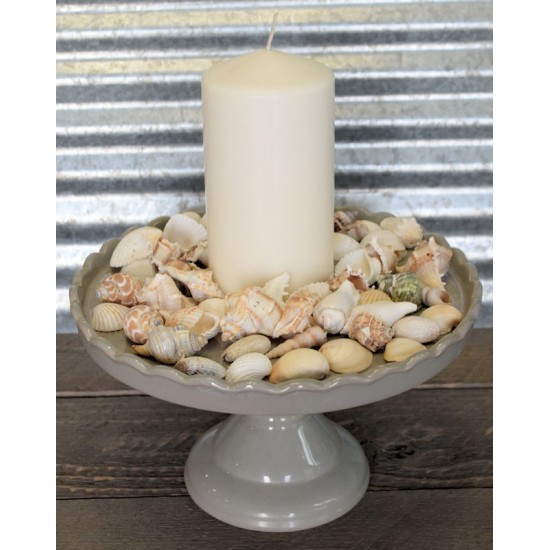 -27 % Out of Stock


Assorted Decorative Sea Shells - 2 Bags Large
Assorted Decorative Sea Shells - Large
If you love the beach as much as we do then you will love these shells.  They have been clean, dried, freed from the oceans scents so that they are ready for you home, office, or ready to be given as a gift without reserve.  They are beautiful and come packed very well to add a perfect touch for use in any arrangement.  Try some on a wreath form, in a bowl, on a decorative plate, place in sand and let the kids find them in their sand pit, or just put them next to any other beach decorations in your house. You will love the way they look and show up. 
Product: Decorative Sea Shell assortment
Size: Large, most shells about 2 inches
Bag Size: Large 10 oz bag (packed in bubble wrap to prevent breakage)
Type: All shells have been cleaned, dried, and freed from ocean's scents.
Amount: 2 Bags per Order (2 Bags shown in picture inside 12 inch bowl)
Shell Types may include: Auger, Clam, Ark, Baby ear, Sharks moon shell, Rock snail, Olive, Tellin, Murex, Dove, cockle
Case Option: Buy a full case of 20 bags of Sea Shells and Save Even More!
Stock:

Out of Stock

Product ID:

779