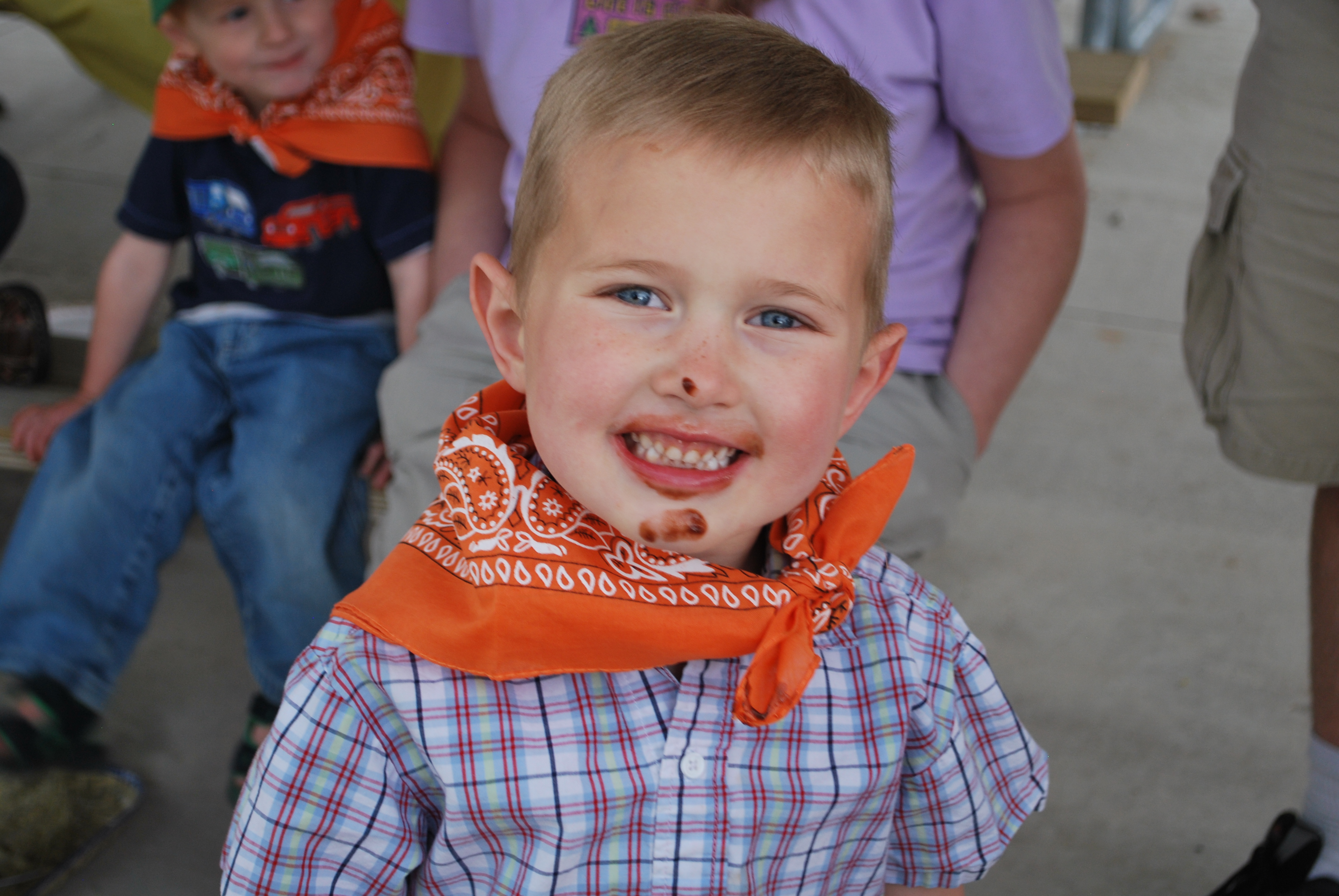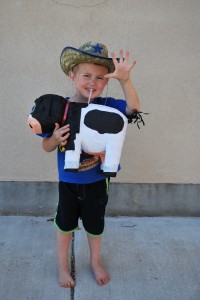 My second baby boy recently turned 5 years old. Holy smokes, when did that happen?!?!? He requested a tractor themed birthday party. The fun started with these invitations that I made using my Cricut.
The wheels have brads in the centers so they can really turn. All the party info shows up in the cutouts on the back wheel. My little cowboy thought they were pretty cool!
We planned for a party at the park just across from our front door. Unfortunately the weather didn't cooperate and it was too windy to put up the yellow and green streamers and balloons that we had all ready, but the kids were so excited just to be there that it really didn't matter. Everyone got a bandana to get in the cowboy mood, and the birthday boy (and his siblings, cuz that's how we roll) had cowboy/cowgirl hats.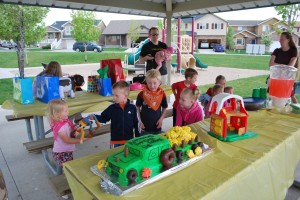 I made a tractor cake using donuts (mini and regular) for the wheels, Twix for the rails on the trailer, and hard candies for the lights. My favorite are the haystack of cupcakes in the back of the trailer, and the little farm animals made from mini cupcakes.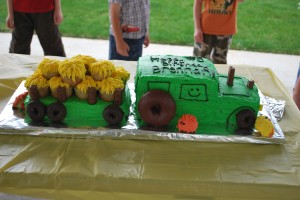 The kids did galloping races, danced like cowboys, played stick-pull, played a hot potato version of "Moosical" chairs, and (our favorite) ate slop like little piggies. The slop was chocolate pudding with marshmallows mixed in.
Then the sky opened and it started POURING down rain… we quickly moved the party inside and ate cake and ice cream. The final event was a cow pinata. For once we were very happy that our basement is unfinished! (The cow pinata was purchased at a party store– it's pictured at the top of this post.)
If tractors, cowboys or farms are your little boy's favorite, I highly recommend throwing a fun party like this!