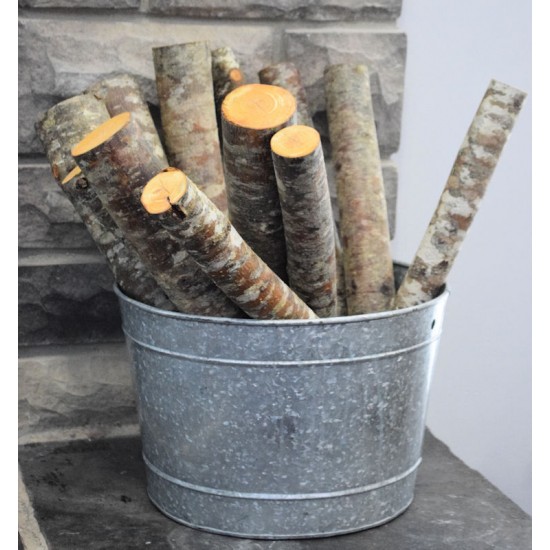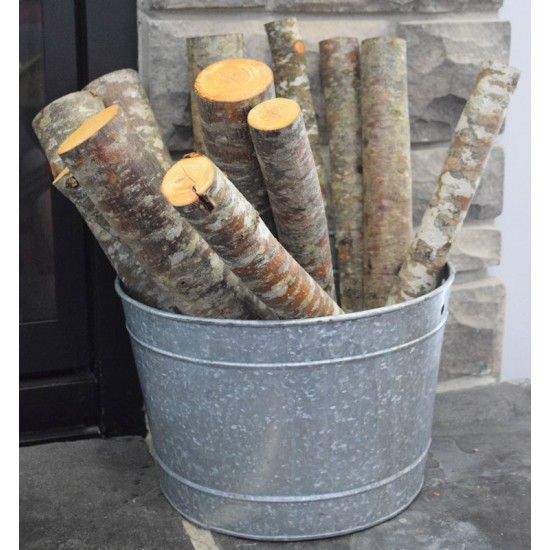 New -33 % Out of Stock

Red Alder Firewood Logs Loose - 6 Decorative Medium Logs
Red Alder Firewood Logs - Decorative Medium Logs
Red Alder firewood bundles are perfect for decorating around a fireplace or mantel in your cabin or just your home. These logs come loose so you can easily arrange in, on, or around anything you want without taking them apart. All natural red alder tree logs are unique and beautiful. Each log has been dried, cleaned, and preserved so that your decorative red alder logs are pest free and long lasting.  You will love this easy set it down decoration - all you have to do is take the alder logs out of the box and set them by your mantel, fireplace, or in your cabin and you've got a wonderful, easy decoration. You will love it, we guarantee it!
Product: Red Alder Firewood Logs - Decorative Medium Logs
Color: Natural white and grey brown variegated
All Natural: natural dried moss and lichen
Amount: 6 logs per order of varying sizes small to medium and ready to go (2 bunches pictured)
Logs diameter: 1.5-2.5 inches each
Logs length: 18 inches
Case Option: Buy a full case of 4 orders (24 firewood logs) and save even more!
Stock:

Out of Stock

Product ID:

983