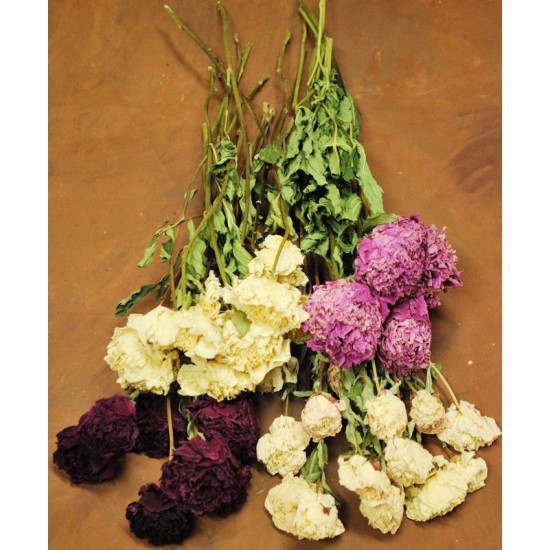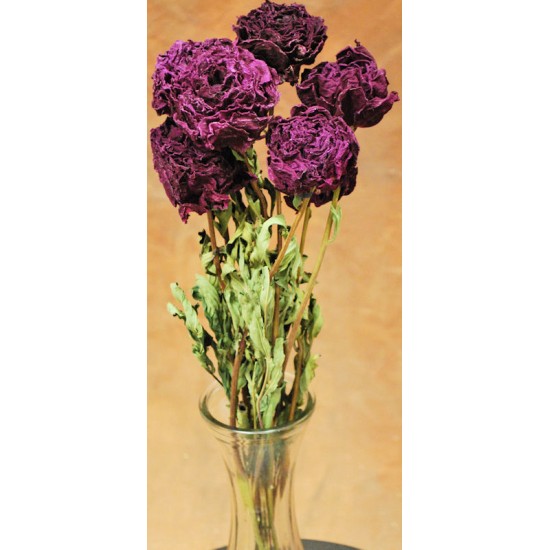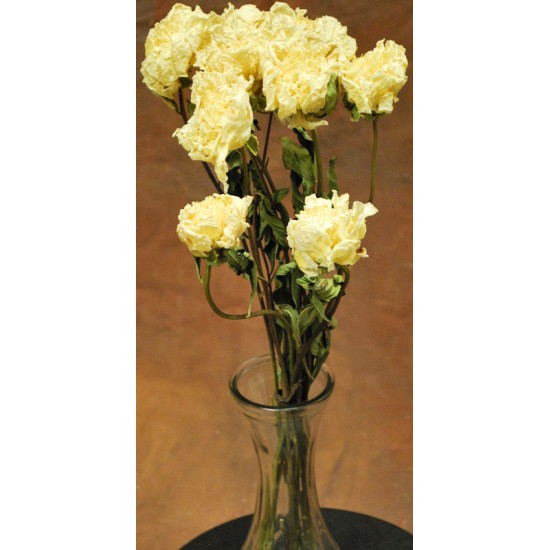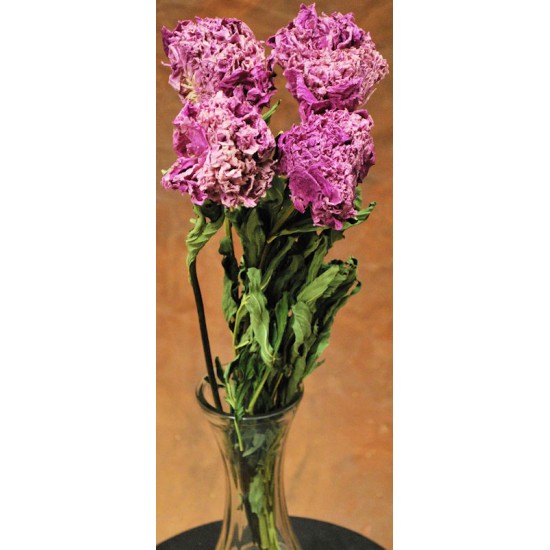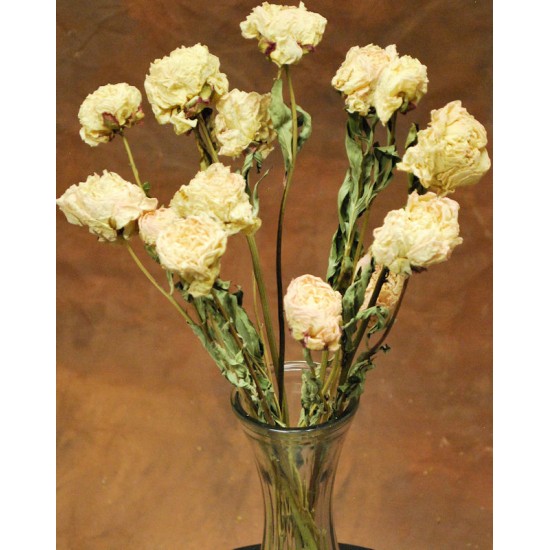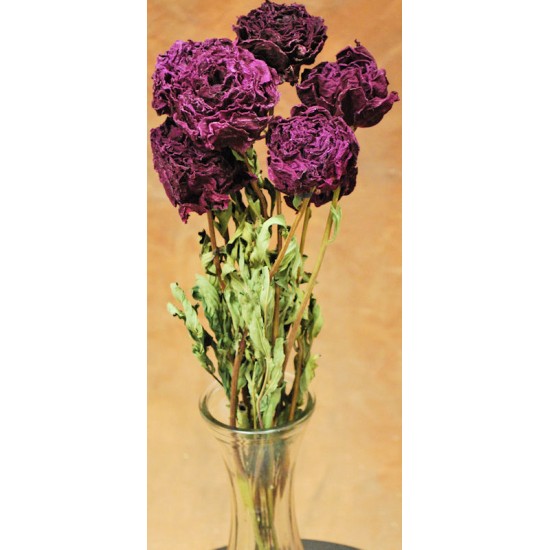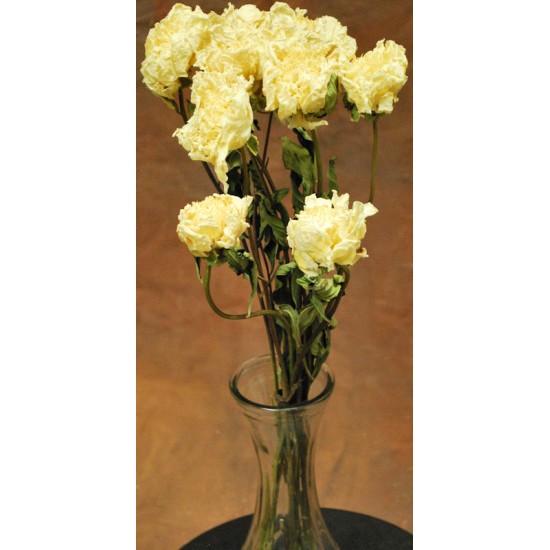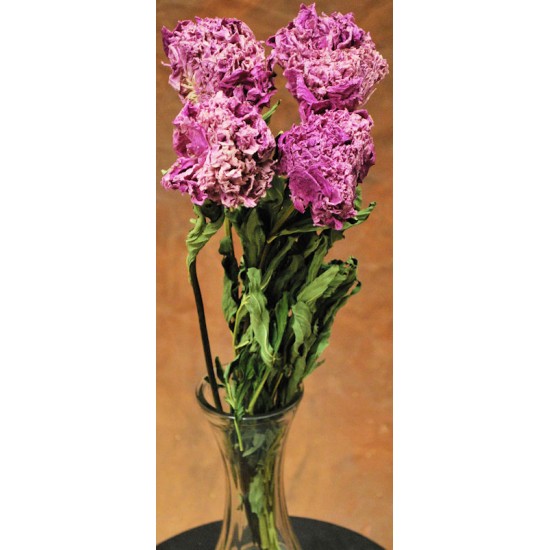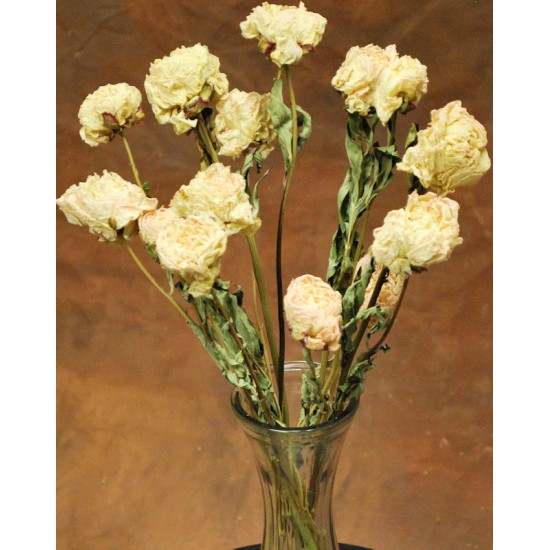 Hot -44 %









Dried Peonies Flowers Bunch
Dried Peonies Flowers Bunch
Invoke the warmness of the country cottage by filling your home with dried peonies that keep their beauty all year long. Peonies are a "classic" choice for flower arrangements for their large, full, vibrant blooms which dry to perfection and the charming countryside quality they lend to arrangements. Long popular for bridal bouquets, these stunning flowers will make a statement in any arrangement that will be enjoyed for years to come. Use them as the centerpiece of your dinner table, arranged into a wreath, or tied into bunches to place as decoration around your home or hung from your ceiling. Our decorative peonies are available in varying shades of purple and even white to present you with floral displays of the finest quality and distinction. Create your own cozy, country cottage with gorgeous dried peonies that will give years of enjoyment and satisfaction.
Product: Dried Peonies Flower Bunch
Flower Size: 1-2" diameter
Peonies Stem Length: 12-18 inches
Bunch Size: 5-6 flower stems per bunch
Color: Main Image Left to Right, Top to bottom Cream Blush, Dark Pink, Burgundy, Light Pink (Soft Pink), Medium Pink (not pictured)
Case Option: Buy a full case of peony bunches and Save Even More!
More Info: Long lasting (Looks beautiful for years)
All natural farm grown Peonies
Cleaned and naturally dried
Easy centerpieces and Bouquets
Simply elegant

Also called: preserved flowers, preserved flower, dried flowers

 

Stock:

In Stock

Product ID:

250