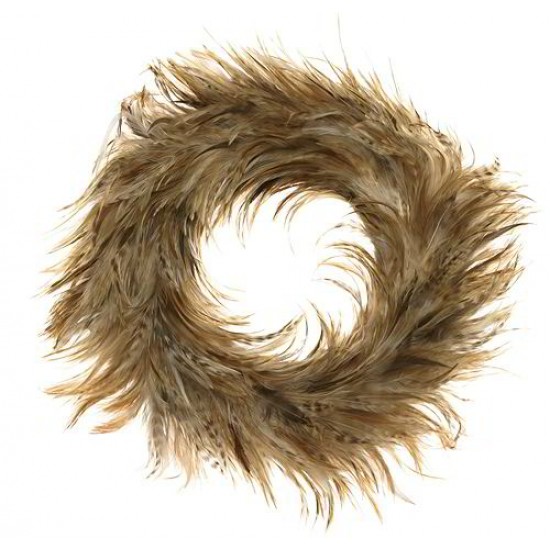 -47 % Out of Stock
Red Chinchilla Rooster Feather Wreath 18"
Red Chinchilla Rooster Feather Wreath
This handmade 18" diameter white feather wreath (6 1/2" opening), is made of 100 percent red chinchilla Rooster feathers. The natural red chinchilla is a mixture of natural red, black and white feathers in a variegated striping look. The chinchilla rooster feathers are washed and sanitized and made with a Styrofoam backing. SUGGESTED USES: The larger size of this white feather wreath makes it versatile in many different decorative uses and is surely noticeable hanging from any door or window. The decorative uses include arts and crafts, gift giving, holiday decorations, table centerpieces and much more.


Product: Red Chinchilla Rooster Feather Wreath
Color: Natural Tan
Size: 18 inch wreath
Opening Size: 6 1/2" wreath opening
 
Stock:

Out of Stock

Product ID:

494