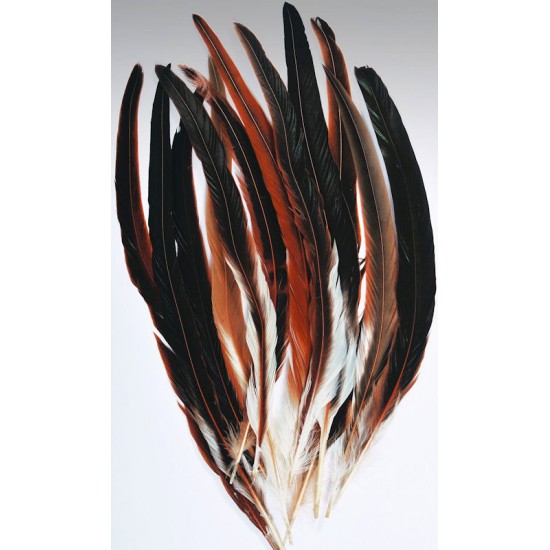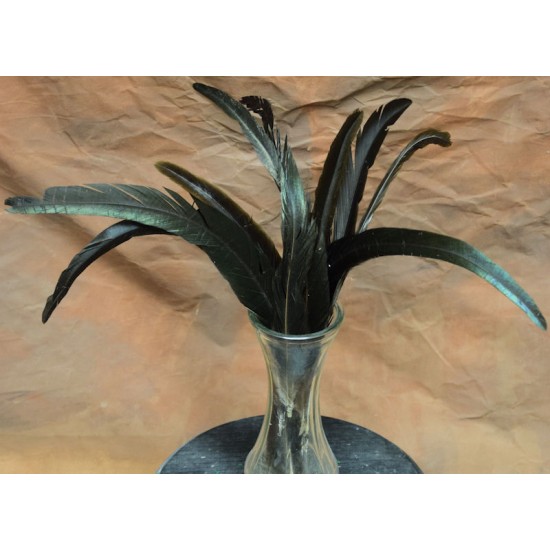 -21 %

Rooster Tail Feathers
Rooster Tail Feathers
Rooster Tail feathers are fantastic decorative feathers. Purchase bulk feathers for crafts, decorations, and your hair for fun extensions or bows. These rooster feathers for sale are high quality and have been cleaned and sterilized so you don't have to worry about that. Try some Rooster feathers in a decoration today or theme an event with different kinds of feathers. Feathers have always been a sign of status with the Europeans and Indians because of their beauty and they are so easy to use so try some today and you will love the results.
Product: Rooster Tail Feathers
Amount: 12 feathers per bunch
Colors: Brown, Black with a green sheen, perhaps a little white. May be mixed, or all one color in a package
Length: 16-18 inches long
Type: Natural, cleaned and ready to use
Case Option: Buy a full case of 24 bunches of Rooster Tail feathers and Save Even More!
Other names: rooster feathers, rooster feather, black rooster feather, grizzly rooster feathers, saddle feathers, feathers for hair, rooster hair feathers, feather hair extensions, feathers wholesale, long rooster tail feathers, hackle feathers
Stock:

In Stock

Product ID:

850