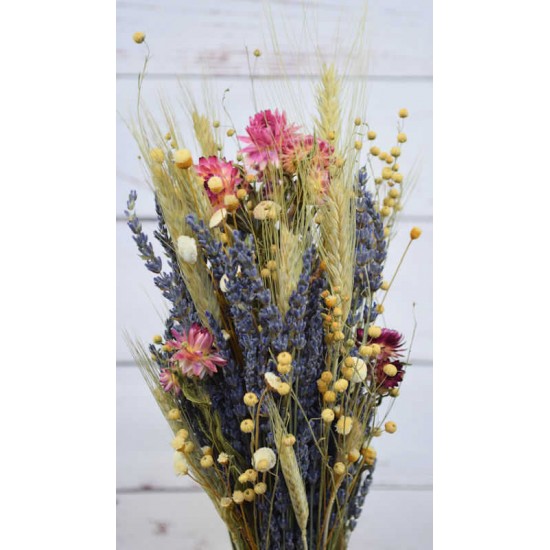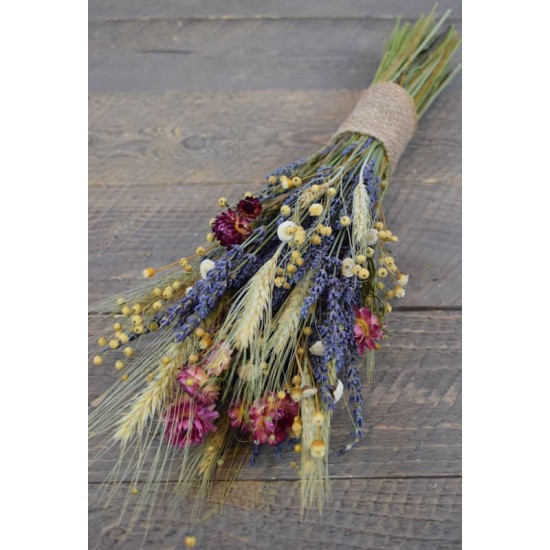 -21 %


Wildflower Lavender Bouquet
Wildflower Lavender Bouquet
This bouquet of fragrant french lavender, mixed grains, and a variety of dried flowers looks like it has just been gathered from a field of wildflowers. Rosy pink straw flowers add a blush of color to offset the whites and greens of the grains and floral buttons. This wildflower lavender and green wheat bouquet makes a beautiful addition to your home décor or event. Imagine bridesmaids at a country themed wedding holding this gorgeous natural bouquets. Or guests entering your home and seeing this displayed on your entry table along with other carefully arranged accents with your chosen decorating theme. You will not be disappointed in this long-lasting beautiful dried flower arrangement.
Product: Wildflower Lavender Bouquet
Exclusive: This bouquet made exclusively by us for our customers
Size: Medium bouquet
Wrap: Comes finished and wrapped with burlap ribbon
Top Diameter: 5-7 inches
Stem Length: 12-15 inches top to bottom
Bouquet Ingredients: lavender, flax, wheat, white floral buttons, strawflowers
Case Option: Buy a full case of 10 flower Bouquets and Save Even More.
Stock:

In Stock

Product ID:

1052