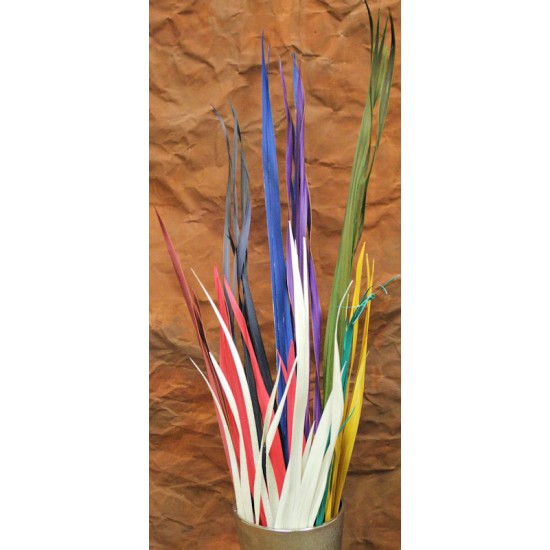 -54 % Out of Stock
Dried African Flax / Colored Sabel Palm
Dried African Flax / Sabel Palm
African Flax is a great dried grass. It is similar to Sabel Palm and could be used in place of.  It is a very wide grass and most stems have a twist. It is beautiful and can be painted or dyed easily with great results with any of your projects. Try some today and you love it.

Product: Dried African Flax / Sabel Palm
Length: 28-40 inches
Colors: (clockwise) white,red, slate blue, blue, purple, green, yellow, teal
Amount: 3-4 stems per bunch
Case option: Buy a case of 10 random colored African Flax and Save Big!
Stock:

Out of Stock

Product ID:

624