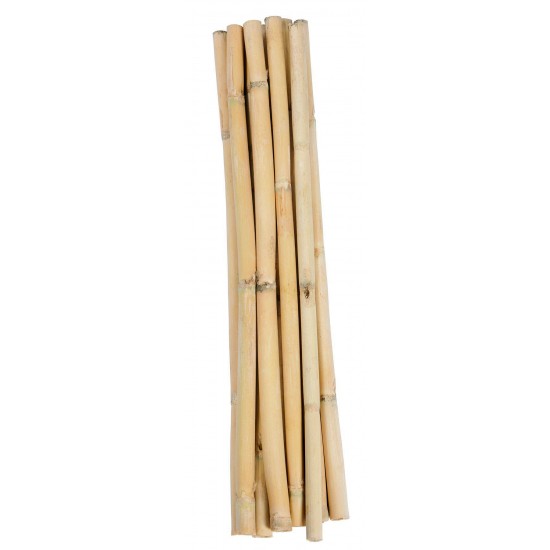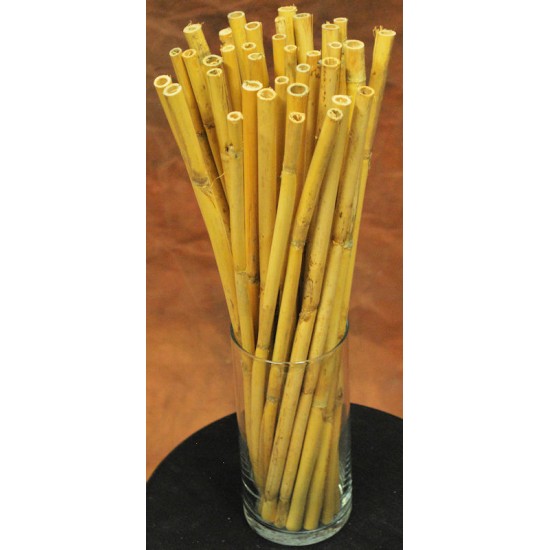 -65 % Out of Stock


Short Dried Bamboo Sticks - Shoots
Dried Bamboo Sticks
Dried Bamboo stalks are perfect decorations that are durable and easy to maintain. Bamboo sticks makes a great decoration in a vase in a corner in your home or office. They are great to look on a table or in a bundle on a mantel. They are even easy to clean if they get dusty. Just take them out and wipe them down once with a dust cloth and put them back in the vase and you're done.  The will last and look good for years. Try some short bamboo with other dried shoots or flowers and enjoy the results. Try some bamboo sticks in a vase or arrangement today and you won't be sorry. We guarantee it!

Products: Dried Bamboo sticks / shoots
Amount: 10 stalks per bunch
Length: 6-8 inches long
Diameter: up to 1/2 inch diameter
Color: natural color as pictured
Case Option: Buy a full case of 1000 bamboo stalks and Save Even More!
Other Names: dried bamboo sticks, dried bamboo stalks, natural bamboo shoots, short bamboo sticks
Stock:

Out of Stock

Product ID:

793