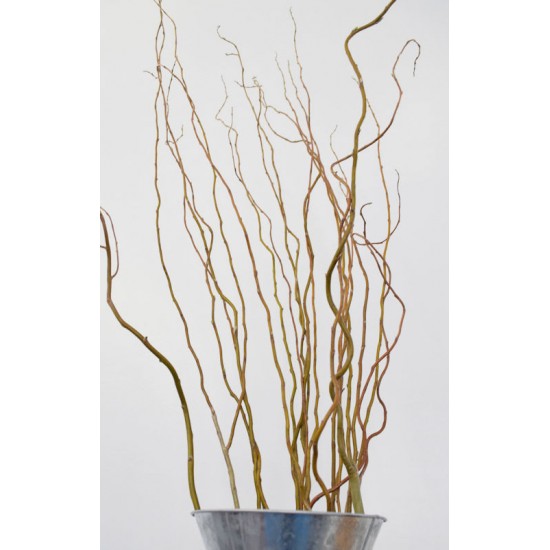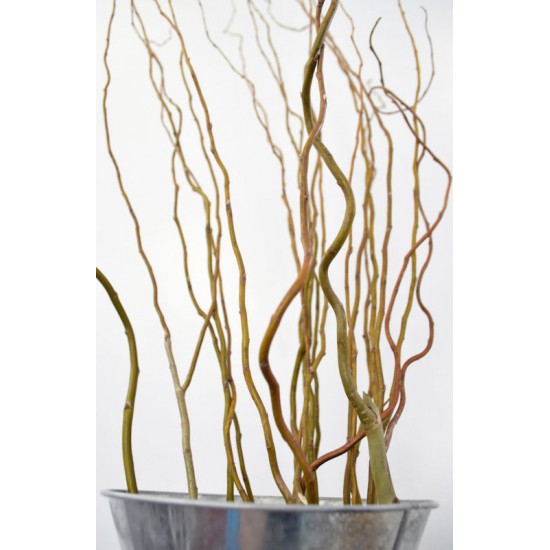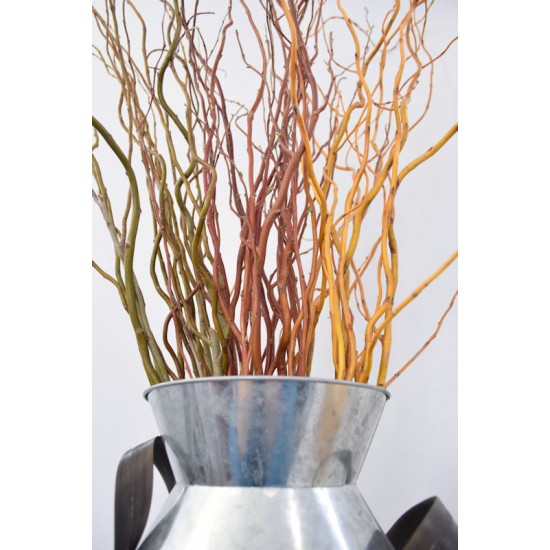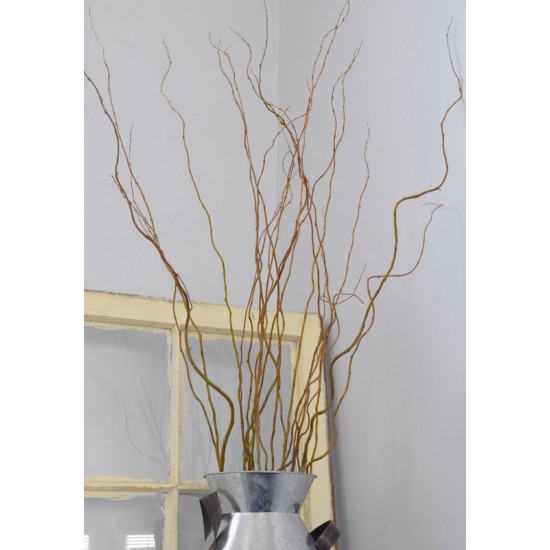 -30 % Out of Stock




Green Curly Willow Branches
Green Curly Willow Branches
Green Curly Willow makes a fabulous addition to any floral arrangement, centerpiece, or craft project. These branches are naturally twisted and are quite flexible. These versatile willow branches can be placed in floral frogs or styrofoam blocks in arrangements, or they can be tied or glued into place for whatever you are crafting.Green Curly Willow branches are often placed in a tall vase alone, making a stunning accent to a chic decorating style in any room of your house. Try placing a vase full of green curly willow branches on a high shelf in your living room, with some of your favorite figures, sculptures or paintings. It is sure to add a dramatic flair to your home decor.Green Curly willow branches look great at weddings. A bride that we recently worked with arranged curly willow with artificial hibiscus flowers wired on at intervals in vases with fresh limes. These vases were placed on tables at an outdoor reception; another vase holding a candle was placed adjacent to the first. The effect was glamorous, yet simple. Green Curly willow could be just the item that will make your event, floral arrangement or craft project perfect. These curly willow branches are approximately three feet long bundles.

Product: Green Curly Willow Branches
Stems: about 10 stems per bunch (1.5 bunches pictured)
Type: Natural Green Curly Willow Branches
Color: Green natural color
Length: 36-42 inches long or 3-4ft long
Case Option: Buy a full case of 100 green curly willow branches and Save Even More!
Stock:

Out of Stock

Product ID:

1001