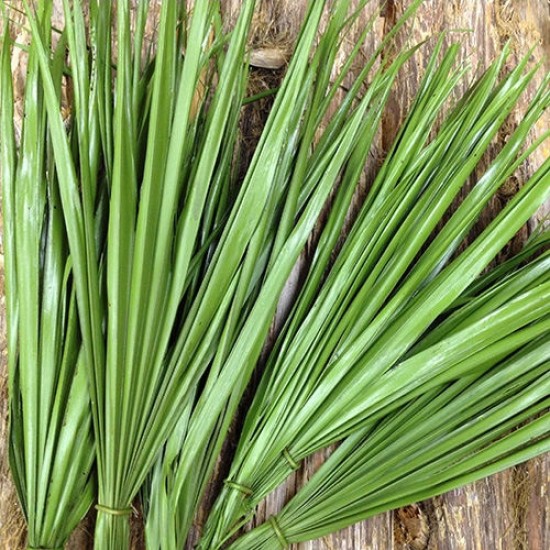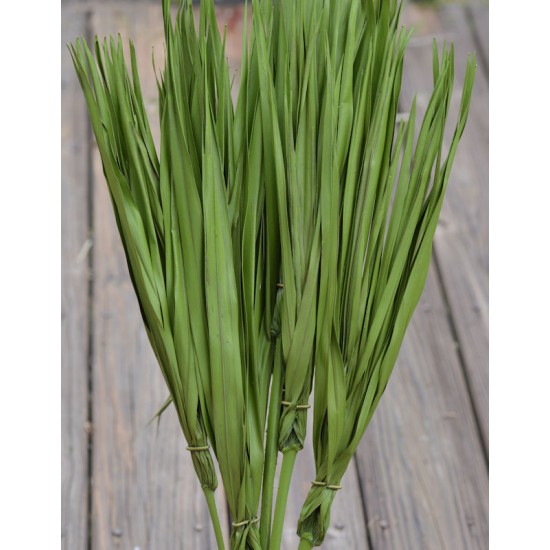 -21 %


Dried Palm Leaf Bunch - Bulb Foliage
Dried Palm Leaf Bunches
Our dried palm leaf bunches are chosen because of their high quality - they're then professionally dried and cleaned to be ready to use in your bouquets and arrangements right out of the box. These have a tropical feel and would be great decorations for a beach wedding/reception or luau party. Decorate a second beach home effortlessly by simply placing these in a vase or adding to other dried grasses or flowers.  These palm leaves also resemble Spring bulbs (i.e. daffodils, tulips etc.,) so would also make great additions to your Spring arrangements or to help brighten up your home decor after a long dark winter. Order your palm leaf bunches today for a lush tropical addition tomorrow.
Product: Dried Palm Leaf Bunches (Dried Bulb Foliage)
Amount: 6 pieces per bunch
Length: 34-38"
Color: Basil Green
Case Size: Buy a case of 12 bunches and save even more!
Stock:

In Stock

Product ID:

955