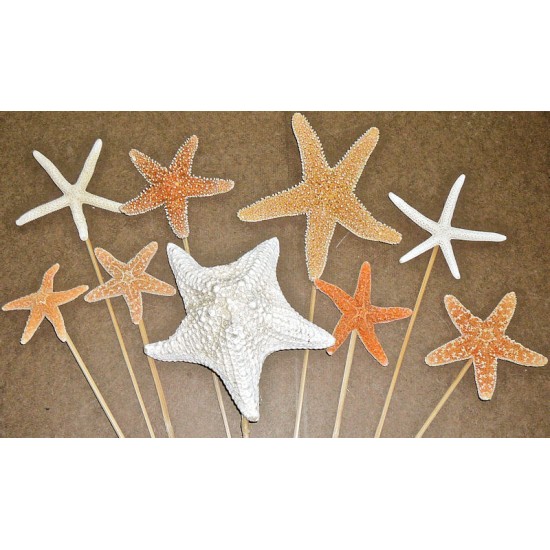 -33 % Out of Stock
Dried Starfish Stemmed
Dried Starfish Stemmed
Dried Starfish on a stem are great to add to your beach themed floral bouquets, wreaths, or decorations.  Cut the stems to whatever size you need and use them in wedding centerpieces, beach parties, or seaside events.  You would have a hard time finding or buying the size, quality, variety of starfish more inexpensively anywhere else.  They are beautiful decorations from mother nature.  You will love the touch they add to your event or party.

Product: Dried Starfish Stemmed
Amount: 10 stems per bunch
Length: 15 inch stems
Size: Assorted shapes, colors, sized starfish
Case Option: Buy a full case of 12 starfish bunches and Save Even More!
Stock:

Out of Stock

Product ID:

713