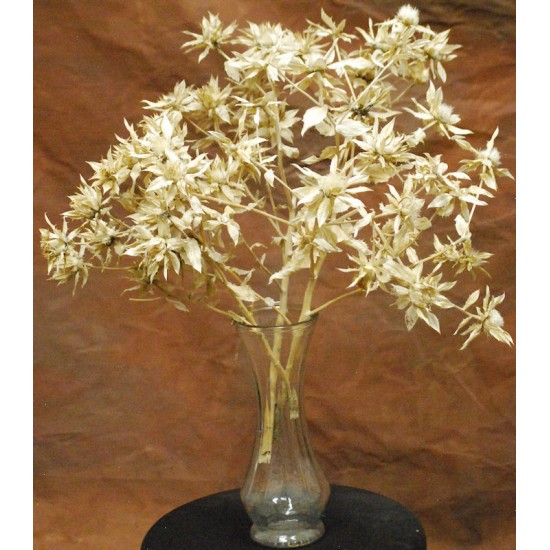 -50 % Out of Stock
Dried Star Flower Thistle
Dried Starflower Thistle
Starflower thistle is a very unique and beautiful desert flower.  The flowers dry in the hot sun and you are left with a very beautiful multi pointed star flower attached to a stem that branches out many times.  They are full and very different in the way they grow so you will see and love the difference they can bring to your arrangements.  They are a thistle and are a little poky so be aware of this fact when using them. Also, many of the flower leaves can become skeletal looking which also adds to the very distinct and fun look.  Try some of these Starflower Thistles today and we know you will love the results.
Product: Dried Starflower Thistle
Amount: 3 stems per bunch (as shown)
Length:18-20 inches long
Wide: about 12-15 inches wide
Case Option: Buy a full case of 10 bunches of Star Flower Thistle and Save Even More!
Other names: starflower, star flower, star flowers, star flower
Stock:

Out of Stock

Product ID:

849