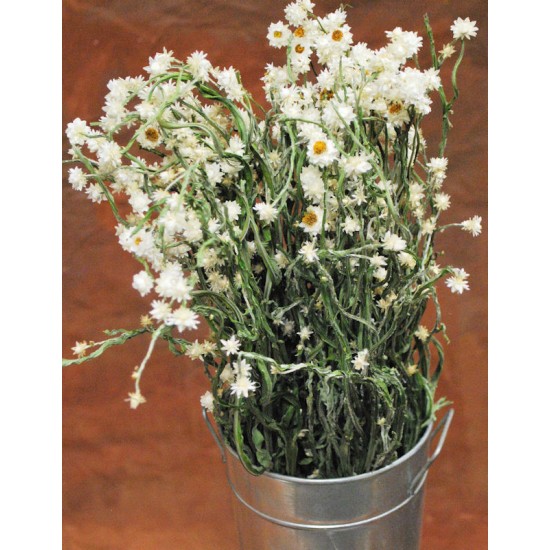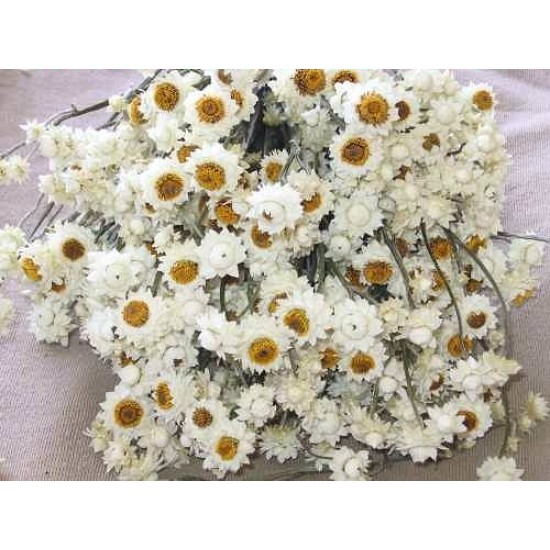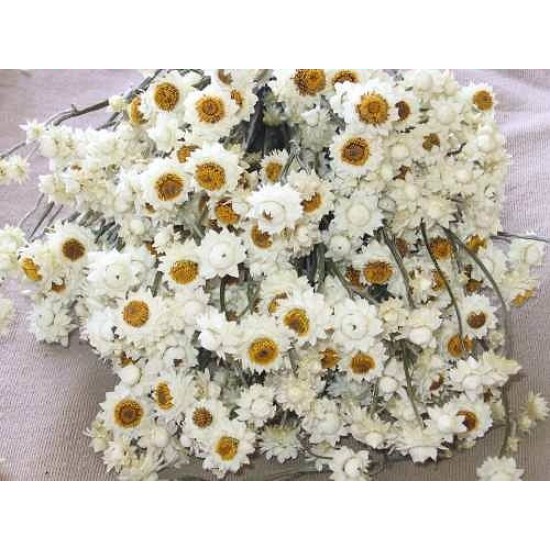 -30 %



Dried Ammobium Flower Bunch - Winged Everlasting
Ammobium
This beautiful button white dried straw flower is often called 'Winged Everlasting' as it is reminiscent of Pearly Everlasting, with larger flowers!  The white of the Ammobium flower is very bright and vibrant.  The center of the flower is yellow.  Ammobium, or Winged Everlasting, is native to Australia, and a favorite of Painted Lady butterflies. Small strawflower - like flowers. Papery white, a great alternative to more common white fillers. A natural dried flower. Long lasting (Looks beautiful for years) Our Ammobium is picked at the peak of perfection, hung and naturally dried for use in dried floral arrangements, centerpieces, wreaths, decorative trees, garlands, posies and numerous other floral and craft creations.

Product: Dried Ammobium flower bunch
Amount: 4 oz dried Ammobium large bunch
Length: 24-28 inches long
Diameter of the flowers: about 1/4-1/2 inches
Case Option: Buy a full case of 24 Ammobium bundles and Save Even More!

Also called: Winged Everlasting, preserved flowers, preserved flower, dried flowers

 

Stock:

In Stock

Product ID:

422