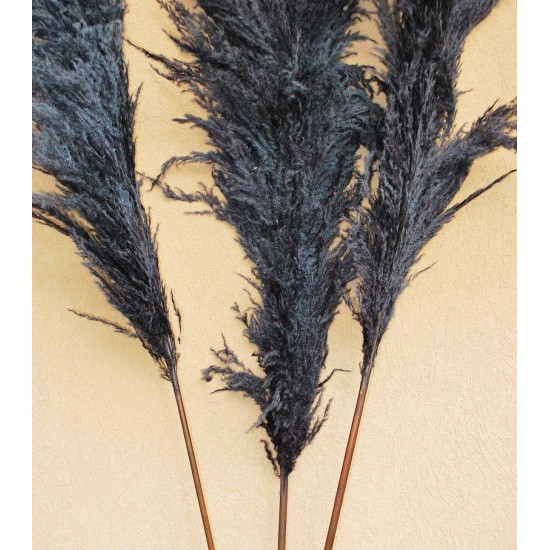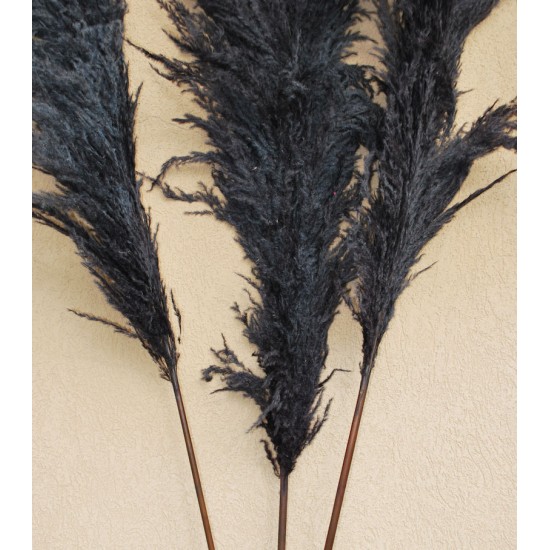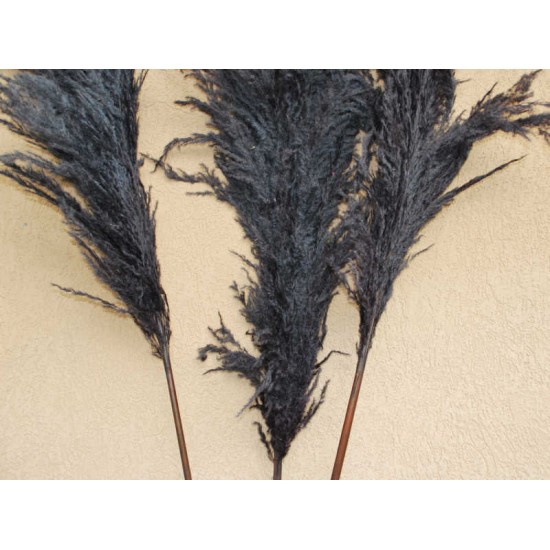 -21 % Out of Stock



Dried Pampas Grass - Black Color
Dried Decorative Black Pampas Grass
perfect for home decor. Decorate your home with some of these amazing Pampas Grass Plumes. Perfect for corners and entryways these pampas grass plumes make a statement. All you need is a vase of your choice and a corner that needs decorating.

Product: Dried Black  Pampas Grass
Color: Black to grey
Bunch Size: Large 3 Plume (Branch) Bunch
Short stem Height: about 4 feet tall, plume around 42-45 inches long
Long stem Height: about 5 feet tall, plume around 42-45 inches long
Diameter at top: 3 pencil size stems
Diameter at base: 6-10 inch large feather like top 
Note: These measurements are averages. Not exacts measurements
Pampas Grass Tip: If you want your pampas grass fuller , put them outside , under a hot sun for 30-60 minutes
Case Option: Buy a case of 12 bunches and save big!
Stock:

Out of Stock

Product ID:

374