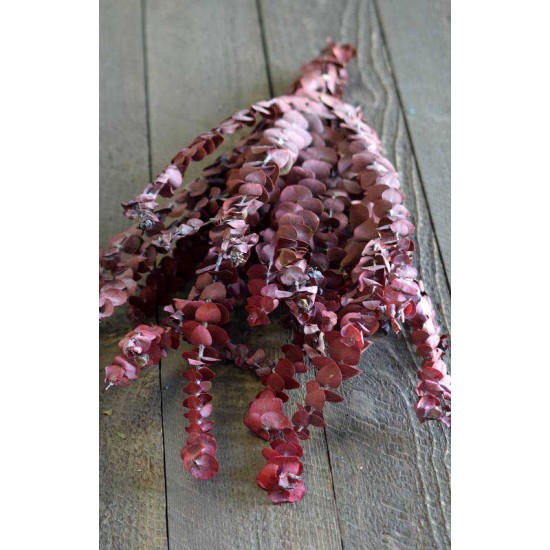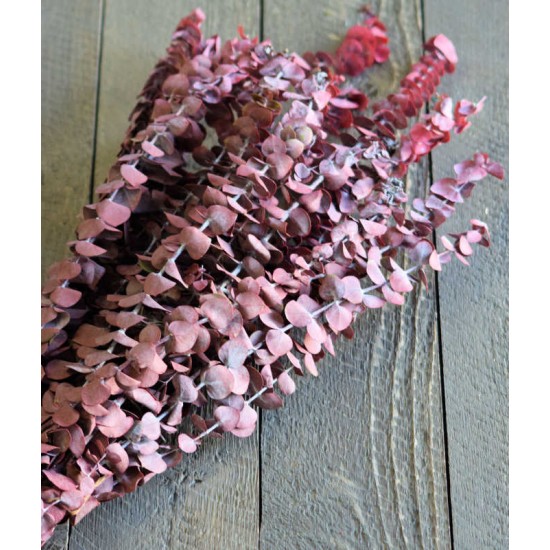 -20 % Out of Stock


Preserved Eucalyptus Branches for sale - Red
Preserved Eucalyptus branches and leaves
One of the most used plants by florists. These eucalyptus branches have been preserved and are sturdy and not over dried. They will look good and last a long time in any floral arrangement. If you have not tried putting Eucalyptus together with a dried or fresh flower arrangement then you really should try it. Eucalyptus makes beautiful arrangements that are majestic and great smelling too. Eucalyptus leaves and branches are perfect greenery for any floral or craft project. The eucalyptus stalks are easily attached to wreaths or other framework with floral wire or tape. The stems of the eucalyptus branches are also sturdy enough to be pushed into a frog or floral Styrofoam. Whatever your project, eucalyptus will be a lovely complement. Just try going into a craft store and not smell the eucalyptus oil and branches on the shelf. It is a very distinct good smell that is used in aroma therapy and the oil is added to lotions and shampoos.

Product: Eucalyptus Red
Size: 8 oz bunch - One Eucalyptus Red bunch pictured
Branches: 6-7 stems
Season for Fragrance: Most Fragrant August-Sept, Oct - Feb is least fragrant, Mar - July is Middle Fragrant. Let us know what you would like and we will try to accommodate.
Color: Red
Length: 25-30 inches
Case Option: Buy a full case of Eucalyptus and Save Even More!


Stock:

Out of Stock

Product ID:

406