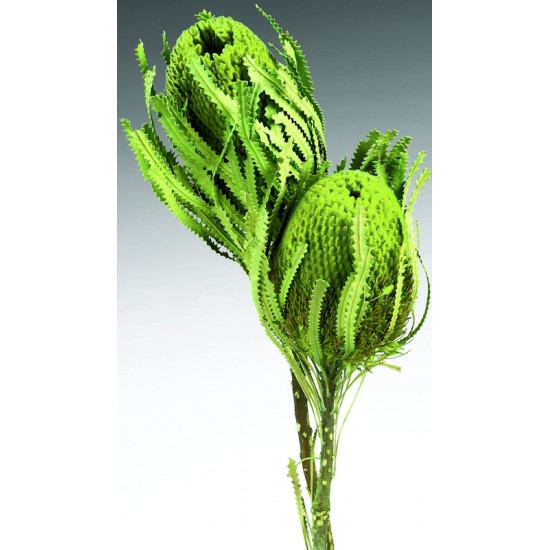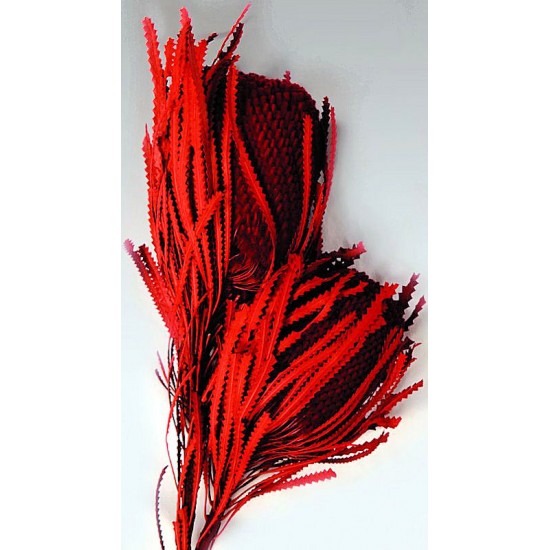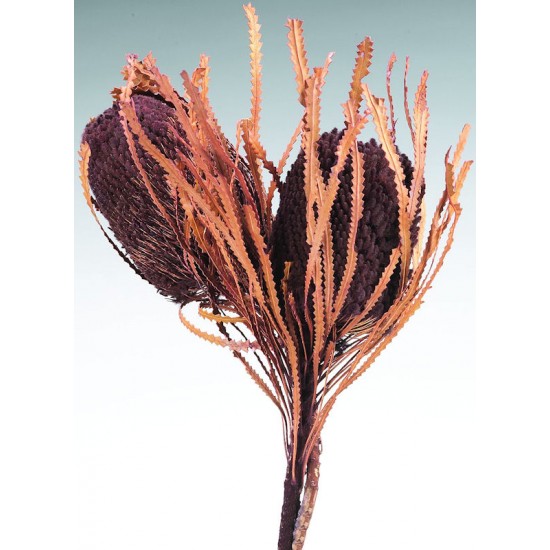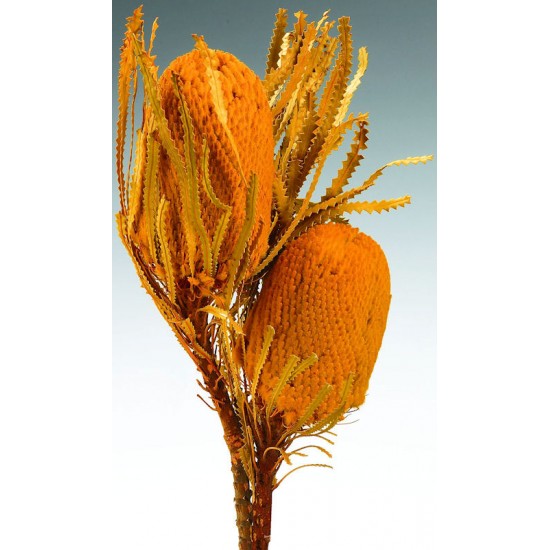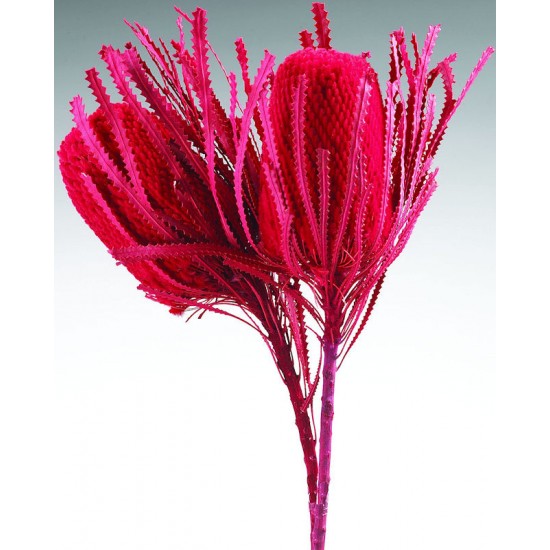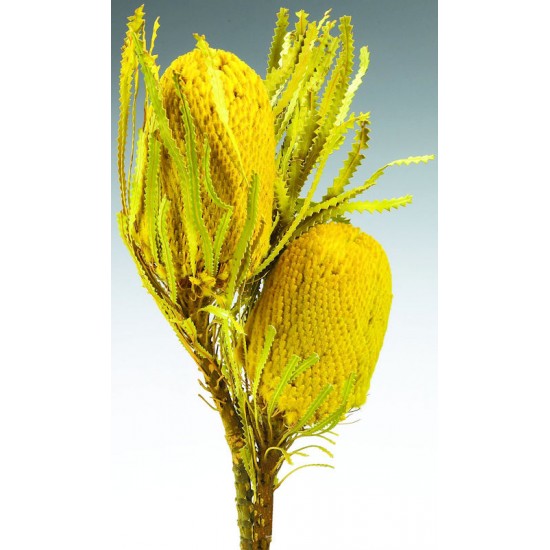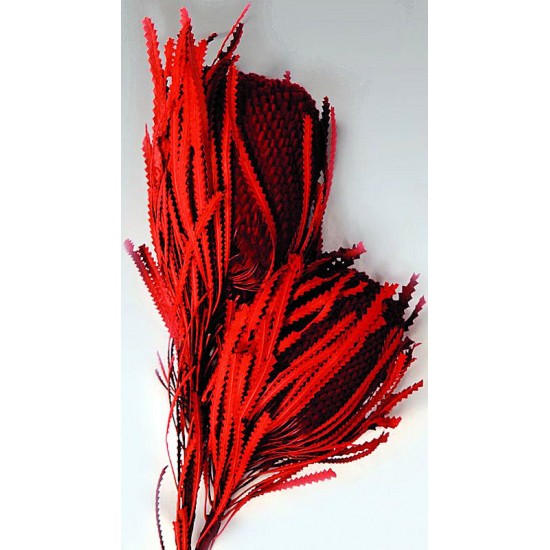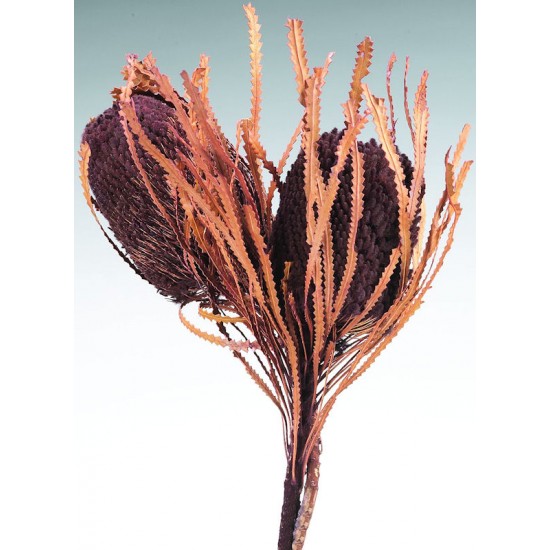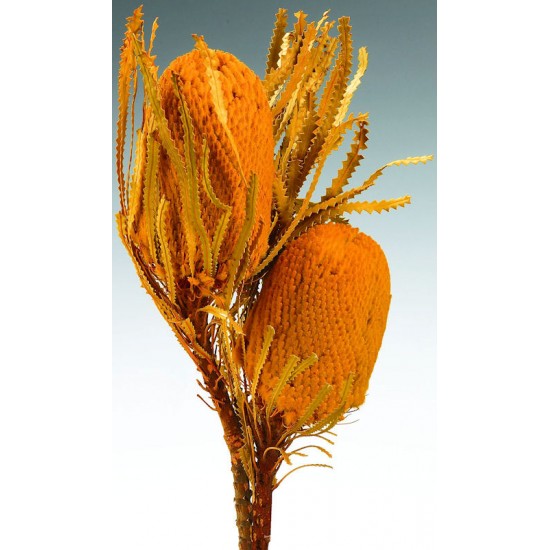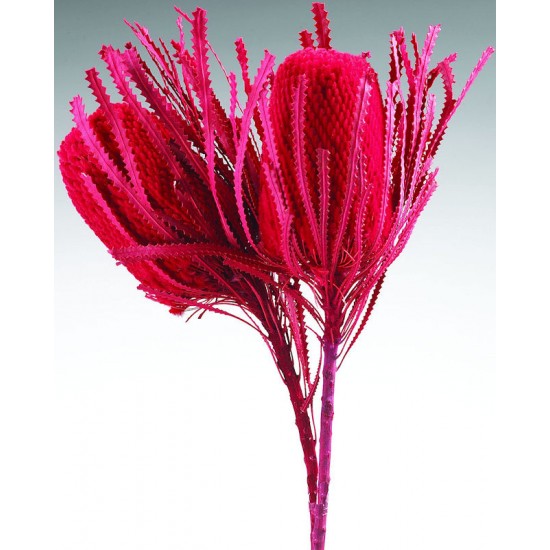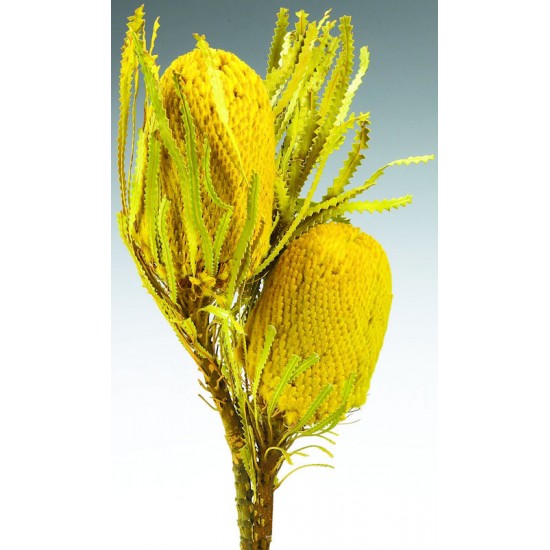 -35 % Out of Stock











Dried Banksia Hookerana Flowers with dyed leaves
Dried Banksia Hookerana - with dyed leaves
Banksia is a great flower in the protea flower family.  It is a large beautiful dried flower that stays flexible, beautiful and usable with the preserving process. It has very eye-catching zigzag leaves that can be dyed or left natural.  These large amazing flowers are used widely by professional florists. You will love the look they give your high end arrangements for weddings, parties, and home decor. We guarantee it!
Product: Banksia Hookerana flowers - Protea flower family
Amount: 2 stems per bunch
Stem Length: 5 - 7 Inches
Head Diameter: 1 1/2 - 2 Inches
Colors: Basil, Berry, Chocolate, Gold, Red, Yellow
Case option: Buy a full case of 12 bunches of banksia hookerana flowers and Save Even More!
Other names: Banksia Hookerana flower, protea flowers, preserved banksia hookerana, Banksia Hookeriana flower, Hooker's Banksia, Acorn Banksia
Stock:

Out of Stock

Product ID:

837