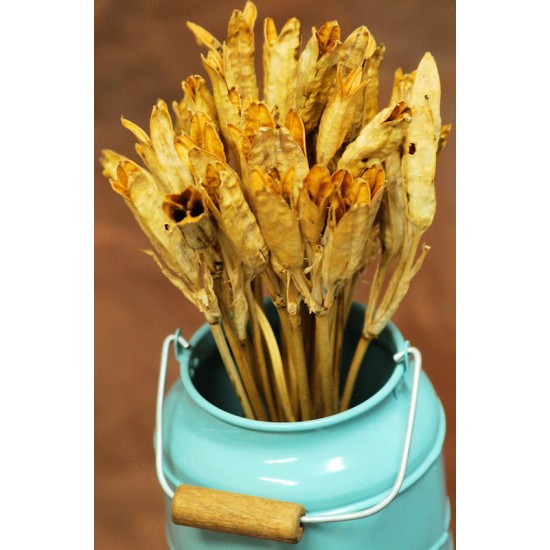 -67 % Out of Stock
Dried Iris Pods
Dried Iris Pods
Dried Iris pods are the beautiful dried part of the iris flower. The long pods open at top and show a 3 leaf clover shape with the petals spreading out slightly. They are perfect for adding some depth and yellow color to your arrangements. Dried Iris pods still look like a flower and can be used with other dried flowers or dried pods. Try some dried iris pods today. You will love the look they give your arrangements.

Products: Dried Iris Pods
Amount: about 40 stems per bunch
Width: about 1 inch wide at the top
Length: 16-18 inches tall
Color: natural yellow as pictured
Case Option: Buy a case of 12 dried iris pod bunches and Save Big!
Stock:

Out of Stock

Product ID:

659