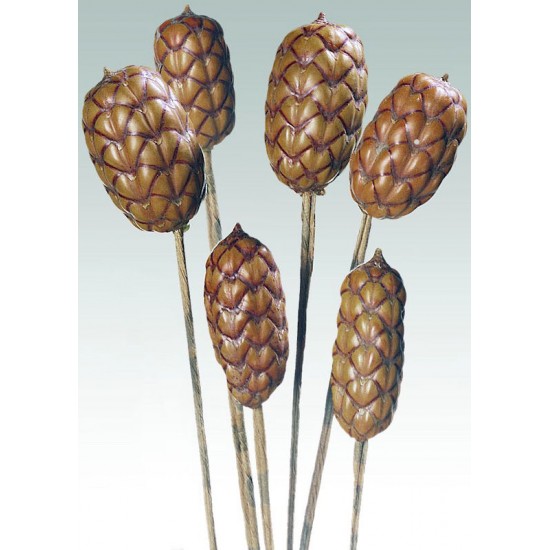 -41 % Out of Stock
Dried Brazilia Pods on Stem
Dried Brazilia Pods
Dried Brazilla Pods are a great pod to add to your home, office or event decor. These pods look great by themselves in a vase or jar, you can also mix in some of our other great products to make a beautiful bouquet. Either way you decide to use these pods they will surely get the job done. Try adding some to an arrangement to add depth and texture. These beautiful pods will draw in the eye and make your arrangements stand out as professional and different. You will love them. We Guarantee it!
Product: Dried Brazilia Pods
Color: Natural
Height: 16 inches tall
Width: about 2 inches wide at the top
Amount: 6 stems per bunch
Case Option: Buy a full case of 24 bunches and Save Even More!
Stock:

Out of Stock

Product ID:

786