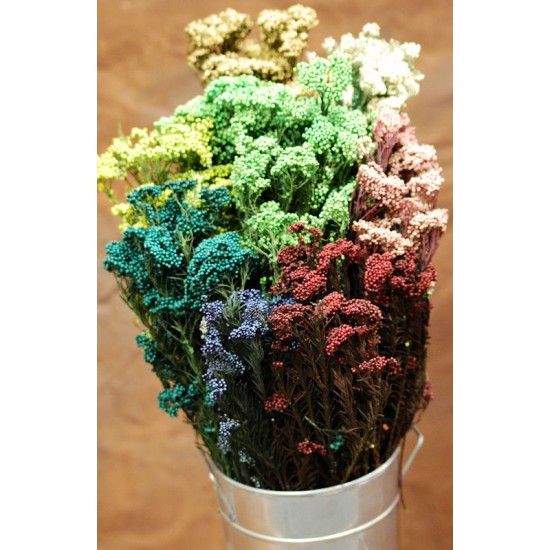 -45 % Out of Stock
Dried Rice Flower Bunch
Dried Rice Flower
Rice Flower is a beautiful decorative flower.  With the same great personality as baby's breath or caspia it has bunched flower at the top of each stem. It can be used without much of any trouble in any arrangement with only minor cleanup and totally worth the effort with the results being as exquisite as they are.  Try some rice flower in an arrangement today.  You will love it.

Product: Dried Rice Flower
Length: 22-24 inches
Amount: 4 oz bunch (1 bunch of each color pictured)
Colors: (counterclockwise) teal, blue, red, pink, white, gold, green, yellow
Case Option: Buy a case of 20 Rice Flowers bunches and Save Even More!
Stock:

Out of Stock

Product ID:

641