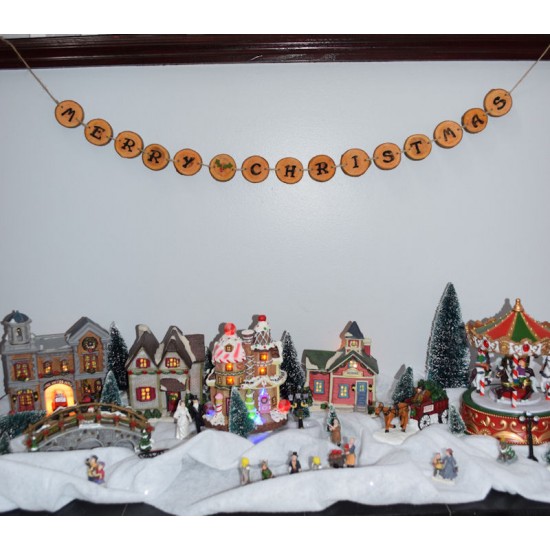 -33 % Out of Stock
Merry Christmas Wood Round Garland
Merry Christmas Wood Round Garland
Beautiful handmade Wood Round Garland stamped with Merry Christmas stamped on it. Great for above a mantel, on a door, around a tree, give a holiday gift, or above a winter city scene (as pictured).  There are many other ways you are sure to love this product.  Each piece is hand cut, hand drilled, and hand stamped and painted and assembled.  You will love the detail in the natural wood and the natural way it looks in your house.  This high quality product is sure to make your home Merry for many years to come.  Get one today!
Product: Merry Christmas Wood Round Garland
Width: 34 inch garland with 12 inches of rustic tying twine
Size: Wood Rounds: 2 inch wood rounds about 1/2 inch thick
Type: hand stamped and painted on natural wood.
Case Sale: Buy a case of 4 of them and Save Even More!
Other names: Happy Holidays Garland, Merry Christmas Garland, Wood Garland
Stock:

Out of Stock

Product ID:

942