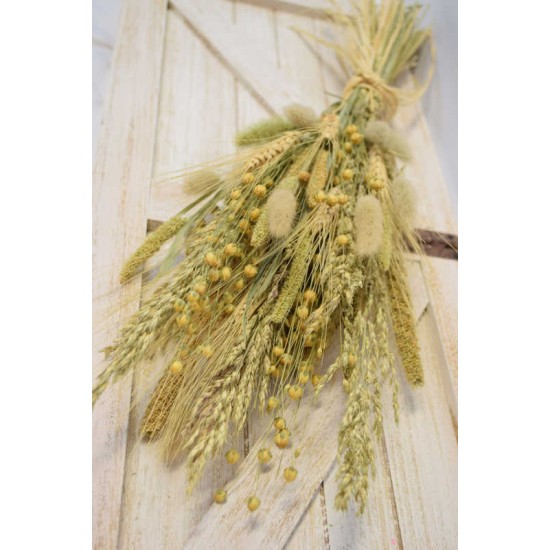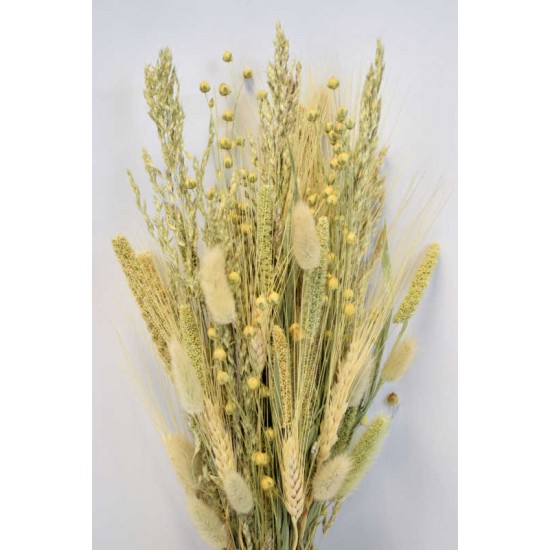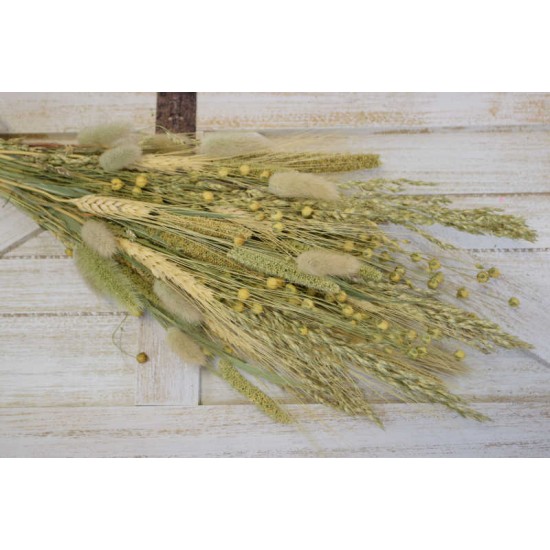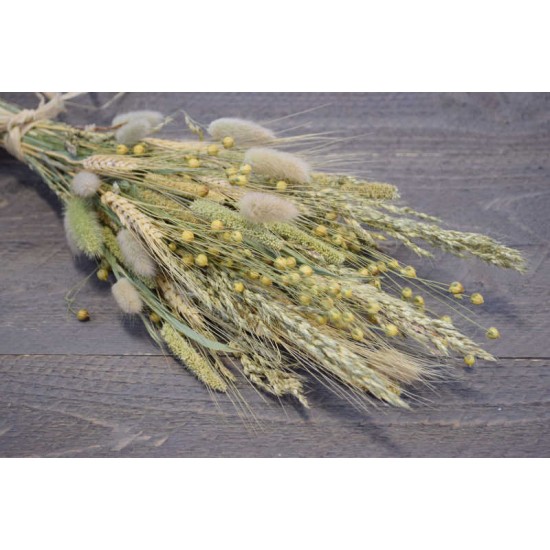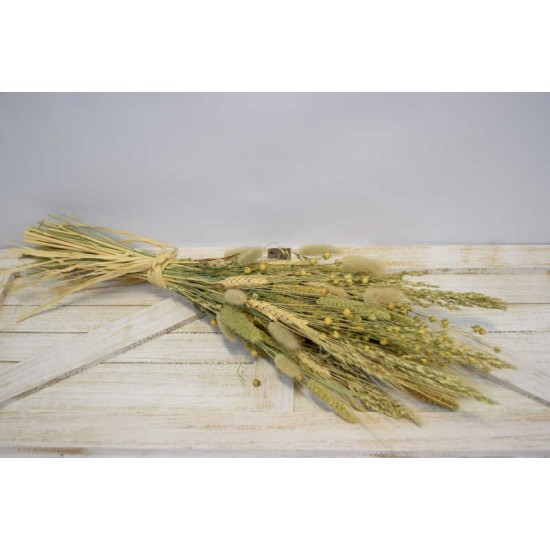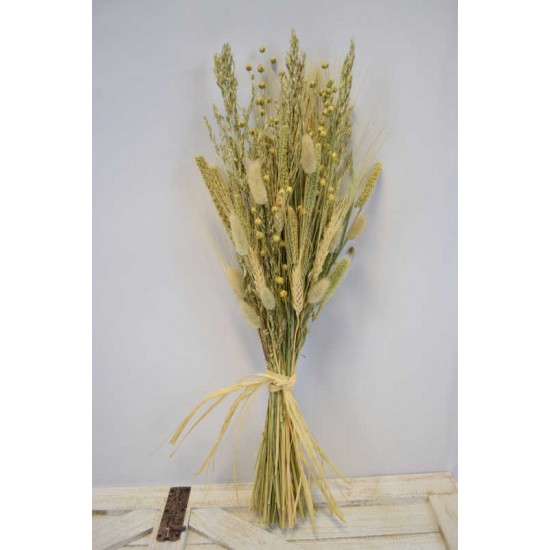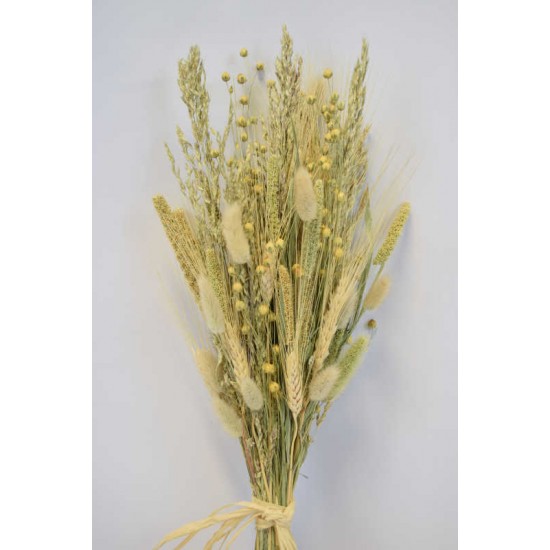 -21 % Out of Stock







Nature's Best Wheat Bouquet
Nature's Best Wheat Bouquet
Nature's Best Wheat Bouquet are a beautiful mixture of wheats and grains. Gorgeous all on its own, the mixed grain wheat sheave makes a perfect centerpiece. Immediately usable as a stand alone bouquet, the wheat bouquet makes a quick and beautiful display. This bouquet also looks gorgeous in a vase or basket. You will love the look it gives your event or house.  We guarantee it. 

Product: Nature's Best Wheat Bouquet
Short Stem: 16-18 inches long
Long Stem: 18-22 inches long
Diameter at the base: about 3 inches
Diameter at the top: about 7 inches
Wheat Mixture: Blond wheat, lineum, bunny tails, chinese millet, wild oats
Type: Tied with raffia
Stands up by itself: Yes but may be better with something else
Case option: Buy a case and Save Even More!
Shipping: Cases of this product are made to order. Please allow 1 week extra for processing time. 
Stock:

Out of Stock

Product ID:

1145