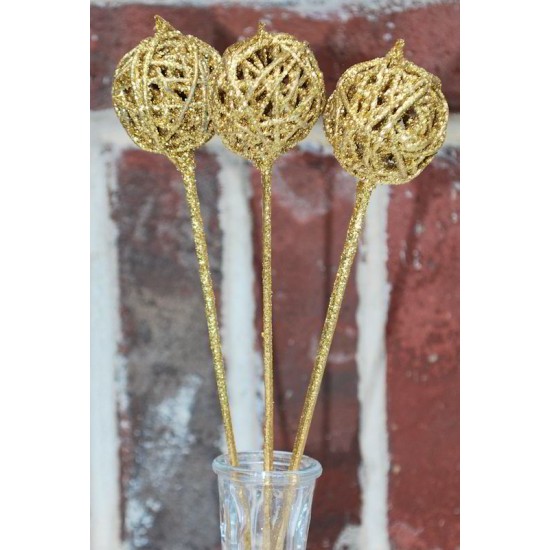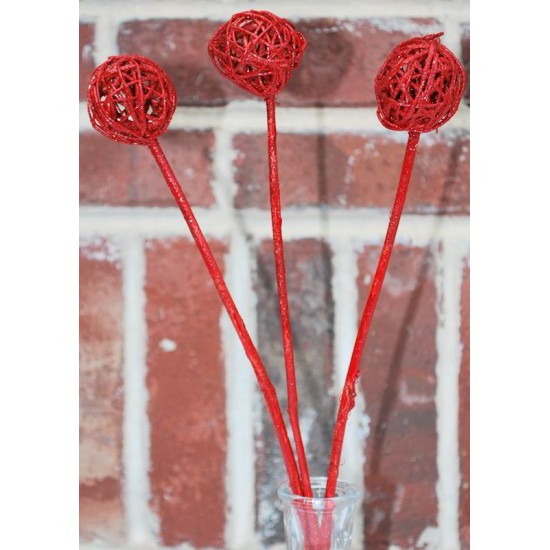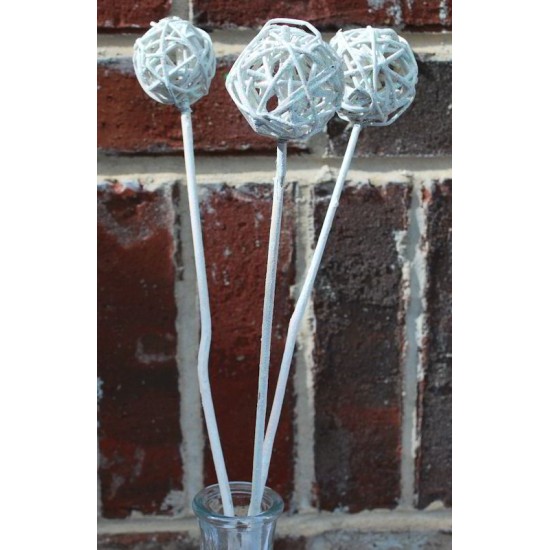 -38 % Out of Stock



Dried Vine Latta Balls Stemmed - Gold, Red or White
Dried Vine Latta Balls
A perfect addition to any party bouquet is a collection of our red or gold glittered stemmed vine balls.  At a sweet two inch in diameter size, these glittered and stemmed vine balls lend themselves well to any fresh or dried floral arrangement.  Simply place a few glittered stemmed vine balls throughout a floral arrangement for a burst of color and vibrancy. A vase filled with red glittered vine balls, gold glittered vine balls or a combination of the two make a festive display on their own. The balls are glittered as are the stems, so they are beautiful all the way down! Glittered stemmed vine balls are also a wonderful addition to a wreath, garland, topiary or swag. Simply trim the stem with a pair of pruning shears and place these beautiful vine balls on your creation.

Product: Dried Vine Latta Balls
Amount: 6 stems per order
Ball Diameter: 2 inches
Color(s) available: Gold, Red,White
Length: about 15-18 inches
Case Option: Buy a case of 20 bunches and save big!
 
Stock:

Out of Stock

Product ID:

557