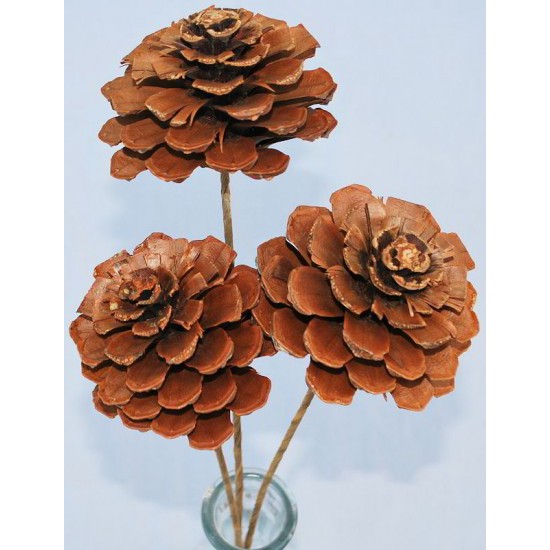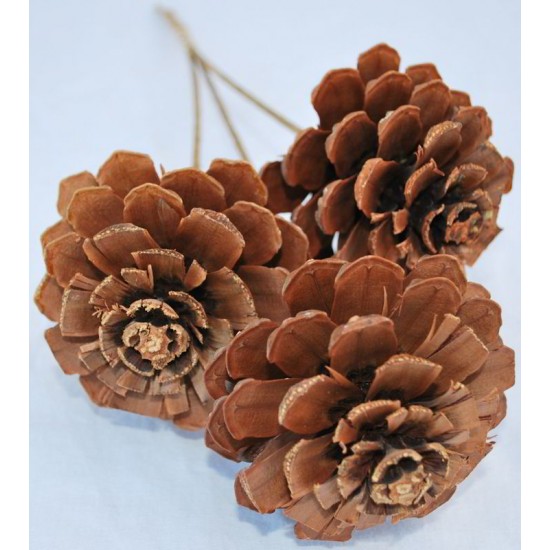 -21 % Out of Stock



Pine Cone Roses - Stemmed or Unstemmed
Pine Cone Roses
Our pine cone roses are one of our favorite products.  They are pine cones trimmed to be in the shape of roses.  We don't know whether to put them in our dried flowers or with our pine cones they are so beautiful. They are amazing and you will not believe your eyes at how good they look by themselves.  We know you won't be disappointed with this product in any of your arrangements or products.
Unique and beautiful, our stemmed pine cone roses are perfect for adding to bouquets, wreaths, garlands, swags and topiaries.  Our pine cone roses are uniquely handcrafted and stemmed to make decorating a snap.  Each cone has been hand trimmed to look like an exquisite rose in full bloom.  The cone is then attached to a stem to allow it to be placed directly into a bouquet.  The stems are easily trimmed to a desired length so these gorgeous pine cone roses can be used in wreath making and other applications that require a shorter stem or no stem.

Product: Pine Cone Roses
Amount: 3 per bunch
Stem Length: about 12-16 inch stem
Color: Brown
Diameter Width: about 4 inches, 2 inches deep
Cases Option: Buy a case of 20 and Save Even More!
Stock:

Out of Stock

Product ID:

536