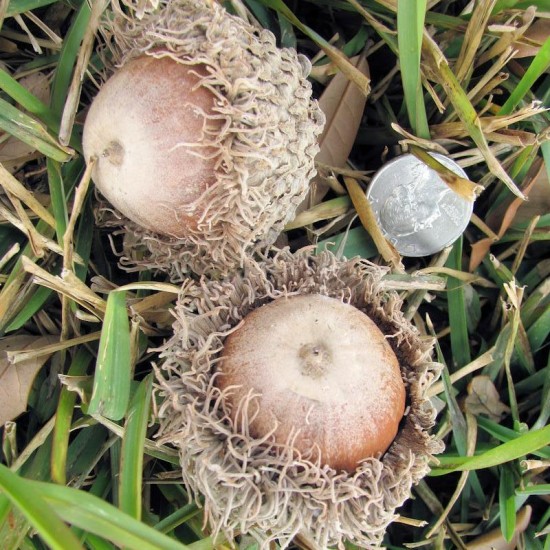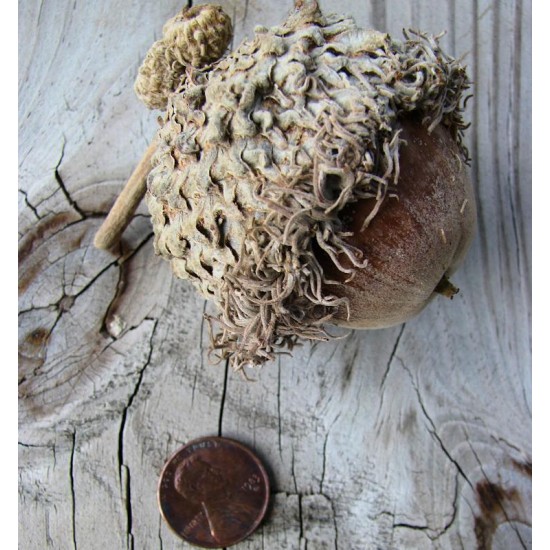 -50 % Out of Stock


Bur Oak Acorns (Burr Oak Acorn)
Bur Oak Acorns
The bur oak acorn is a magnificent accent next to pine cones in a glass jar or bowl.  These large acorns are also a beautiful addition to a wreath, garland, swag or cornucopia. These bur oak acorns are a unique soft gray to brown, and make a lovely addition to floral arrangements. Because of the unique look of the large acorns, they are a wonderful conversation starter as a centerpiece on a dining or accent table. The acorn is one of the most easily recognized seeds by children and adults alike.  The acorn is actually the fruit of the oak tree. Pixi looking, with their jaunty little caps, acorn decorations are fun on their own. Adding acorn decorations to any fall display brings the beauty and wonder of the fall season indoors.These acorns and caps have been gathered and cleaned.  They are ready to add to any fall or winter decorating. They are hand gathered, naturally gleaned from Mother Nature's bounty, and collected into bags containing 20 acorns and caps.

Amount: 10-12 acorns (6oz bag, Now 66% larger bag) and caps per bag (Caps are on each acorn)
Size: about 1/2 to 1 1/2 inch diameter wide (Can be as big as a golf ball. Call if you have specific requirements)
Color:  natural tan color
Case Option: Buy a full case of 5lbs (about 260 acorns, about 80oz) and save even more.

Grade B acorn caps may have small cracks and flaws
Grade A acorn caps are hand picked not to have small cracks or flaws
 
Other spellings: burr oak acorns, burr acorns, bur acorn
Stock:

Out of Stock

Product ID:

446