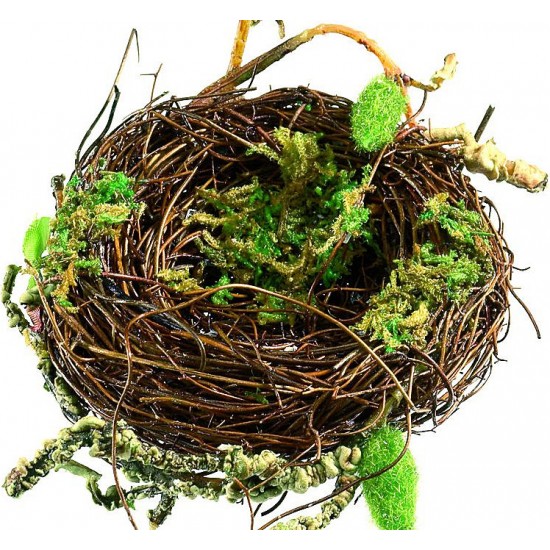 -50 % Out of Stock
Decorative Bird Nests - Craft Bird Nest
Decorative Bird Nests
Decorative bird nests are beautiful and hand made.  They are made to look like the real thing but are not actual bird nests.  They are actually look better than the real thing and are more consistent for your decorations and crafts.  Try some mini birds nests and some faux birds eggs to your mantel for decoration. Add a bird nest to a wreath and enjoy the spring decoration.  Small birds nests would make great centerpieces or event decorations.  Try some of these craft bird nests today and you will love the results. We guarantee it.
Product: Decorative Bird Nests
Size: 2-3 inch diameter bird nest
Color: natural brown and moss green
Purpose: Decorations or crafts with bird nests
Case Option: Buy a full case of 24 bird nests and save even more!
Other names: artificial bird nests, craft bird nests, small bird nests, mini bird nest, weaver bird nest, decorative bird nest
Stock:

Out of Stock

Product ID:

847