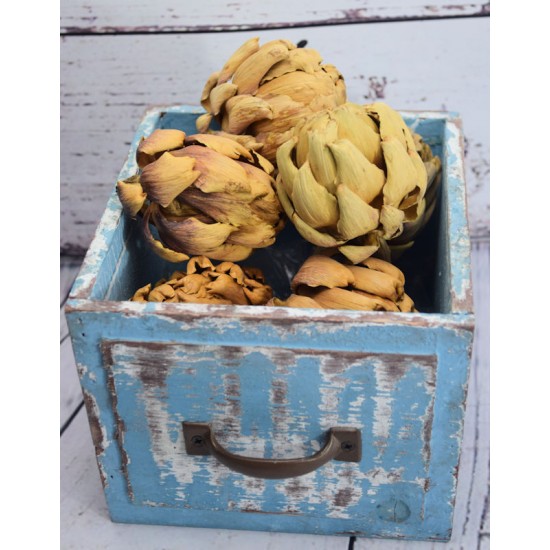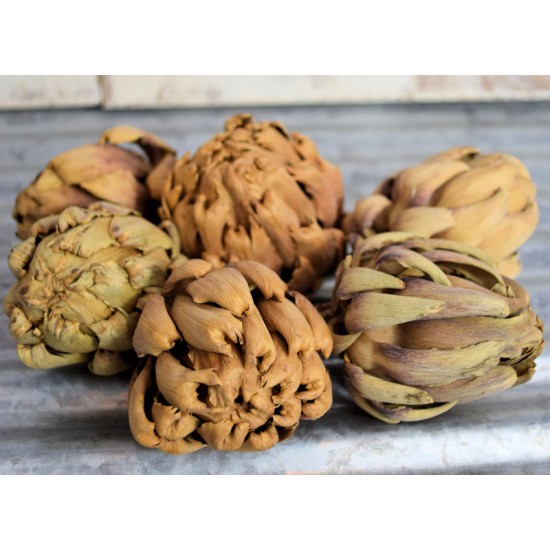 -74 % Out of Stock


Dried Artichokes - Small
Dried Artichokes - Small *closeout product
Artichoke plants are part of the thistle family - which includes our thistle and globe thistle. Dried artichokes are a unique item that look good in a decorative bowl on a coffee or dining room table or even added to your kitchen decor.  These dried artichokes will last and look good for years to come. Try some artichokes for your project today, you will love the results!
Product: Small Dried Artichokes pictured
Size: 2-3 inches wide
Amount: 6 dried artichokes per package
Type: Dried
Color: Light Green to brown
Case Option: Buy a full case of 10 packages of artichokes and save even more!
Stock:

Out of Stock

Product ID:

412