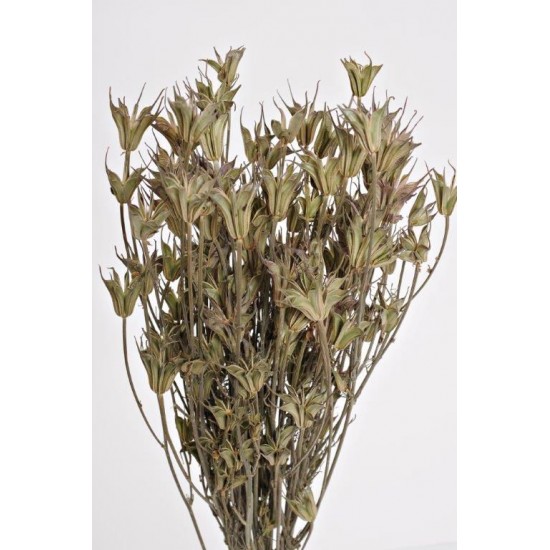 -23 %
Dried Nigella Orientalis
Dried Nigella Orientalis bunch
Dried nigella Orientalis has unique in color, shape and texture. Nigella is a great filler flower, as the bigger heads can use up more empty space while still not taking away from the arrangement. It is a natural green color with a deep groves down the sides of the pod. Nigella also has a fine beard coming up from each pod. This is an eye catching and unexpected addition to all of your bouquets, wreaths and crafts. Order your nigella today and find out why this is one of our top selling products!

Product: Dried Nigella Orientalis
Color: Natural green
Length: Approximately 18-20 inches long
Amount: 4 oz of dried nigella flower pods
Case Option:  Buy a full case of nigella Orientalis bundles and save even more!
Other Info:
Long lasting (Looks beautiful for years)
All natural farm grown nigella
Cleaned and naturally dried
Easy centerpieces and bouquets
Simply elegant "Love in a Mist"
Stock:

In Stock

Product ID:

1030