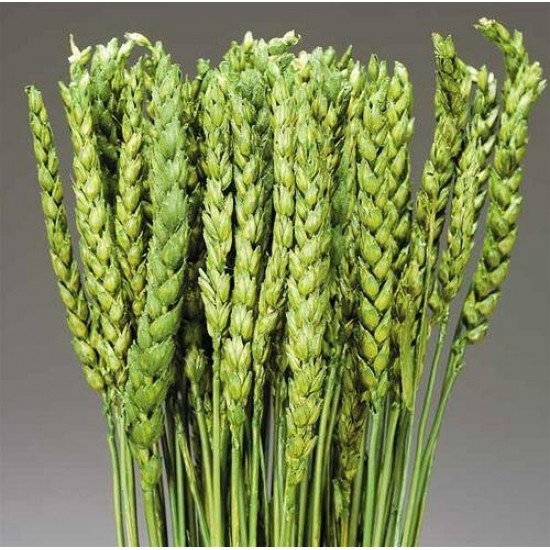 -63 % Out of Stock
Dried Wheatgrass
Dried Wheat Grass Bundle
Wheat grass is long stemmed and green in color. Wheat grass is beard free to show the head development well. Beautiful on its own, wheat grass, placed in a tall slim vase makes a wonderful arrangement for any living space. The color of wheat grass is refreshing, reminding the onlooker or bright summer days and lots of sunshine. Dried WheatGrass (Wheat Grass) is perfect for decorating with. Add some to a medium size dried floral arrangement for a nice touch to any living space.  Make a home warming gift to give a friend or new neighbor.  Whatever your occasion is try some dried wheatgrass to make that dried arrangement special.
Product: Dried Wheat Grass bunch
Size: 8 oz Wheat Bundle
Wheat Stems: 40-60 stems
Type: Wheat Grass
Color: Basil Green
Length: Long Stem Wheat Grass - 30-33 inches
Case Option: Buy a full case of  20 bunches and Save Even More!
Dried WheatGrass Case Sale -- Buy a Dried WheatGrass case and get a great price and reduced shipping.
Stock:

Out of Stock

Product ID:

283