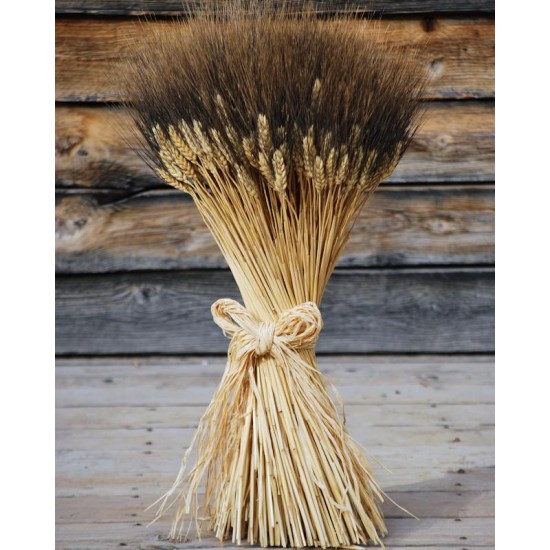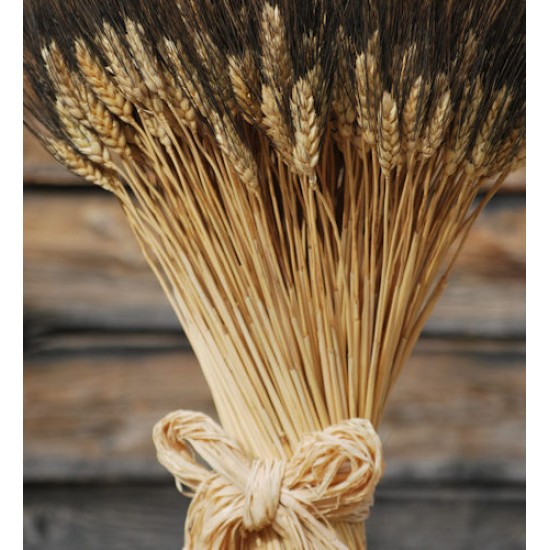 -34 % Out of Stock


Extra Large Blackbeard Wheat Sheaves
Extra Large Blackbeard Wheat Sheaves
Each blackbeard bunch comes with a minimum of two pounds of wheat.They are perfect for center piece decorations for almost any occasion! Enjoy these golden wheat sheaves and have a great time with your real grain stalks grown on a small farm out west.
Product: Extra Large Blackbeard wheat Sheave bunch
Size: 32 oz (2 lb) Wheat Bunch
Wheat Stems: 160-240 stems
Type: Blackbeard Wheat
Color: Blackbeard Wheat
Length: Short Stem Wheat - 12-18 inches
Length: Long Stem Wheat - 18-24 inches
Diameter at base: 4-5 inches
Diameter at top: 12-14 inches
Case Option: Buy a full case of 6 bunches and Save Even More!
Length Note: Wheat length does vary each year.  Some minor trimming with scissors maybe require for your individual project. 
This size is meant to stand on its own without support from a vase. Great table decorations for Weddings, Charity Events, or special occasions  For decoration only, not Food Grade.
Extra Large Dried Blackbeard Wheat Sheaves Case Sale -- Get a great price and reduced shipping.
Stock:

Out of Stock

Product ID:

301