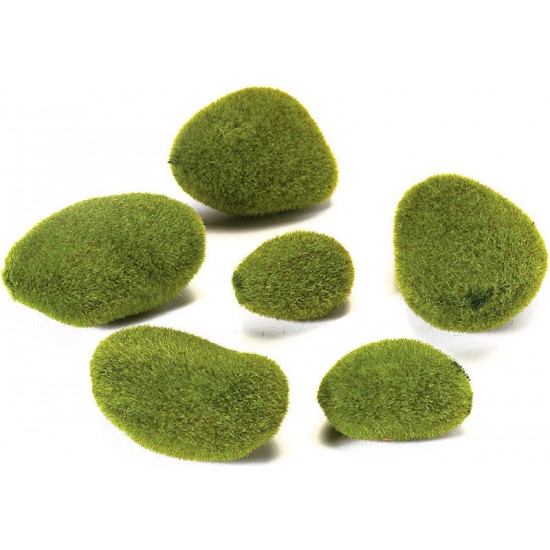 -35 % Out of Stock
Moss on Rocks (Assorted)
Moss on Rocks
Moss covering rocks are beautiful creations. Our team has enhanced mother nature by manufacturing faux rocks with a  moss coating.  You will love using these moss stones anywhere you need some green color and great random shapes these moss covered rocks can bring.  Try some moss rocks today and you will love the results.
Product: Moss on Rocks,
Sizes: 1-3 inch assorted faux rocks with moss on them
Amount: about 10 stones per bag
Case Option: Buy a full case of 12 moss rock bags and Save Even More!
Other names: moss on rocks, growing moss on rocks, moss rocks for sale, faux moss rocks, artificial moss rocks, grow moss on rock.
Stock:

Out of Stock

Product ID:

852