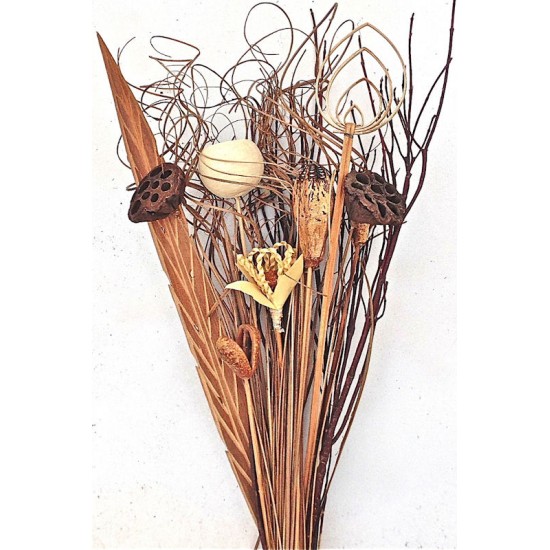 -40 % Out of Stock
Natural Pod Ting Floral Bouquet
Natural Pod Ting Floral Bouquet
Natural Pod Ting Ting Bouquets are perfect for your home or a centerpiece or for a whole wedding or event. They are already made and ready to go so all you have to do is put them in a vase or container. These bouquets would also look great laid down on a table as a centerpiece.

Product: Natural Pod Ting Floral Bouquet
Length: 18-20" long
Amount: large 8 oz bunch
Width: 12" wide at top, 2" wide at the tie
Style: tied and sleeved
Ingredients: assorted pods, lotus pods, bell cups, curly ting ting.
Case Option: Buy a full case of 12 Natural Pod Ting Floral Bouquets and Save Even More!
Stock:

Out of Stock

Product ID:

882