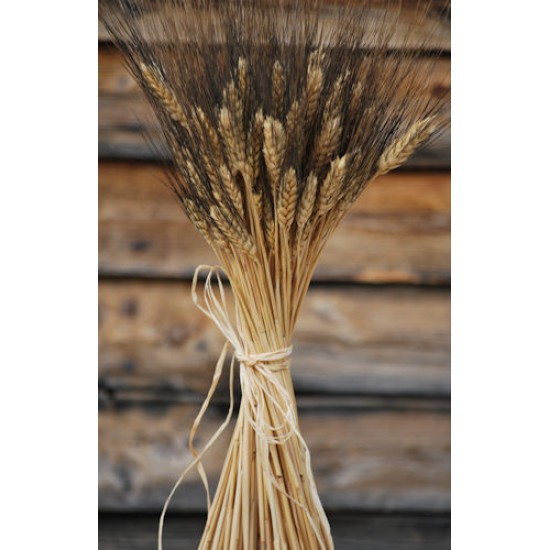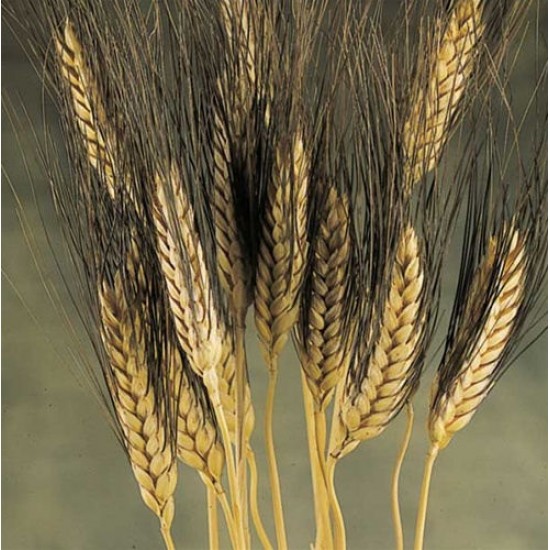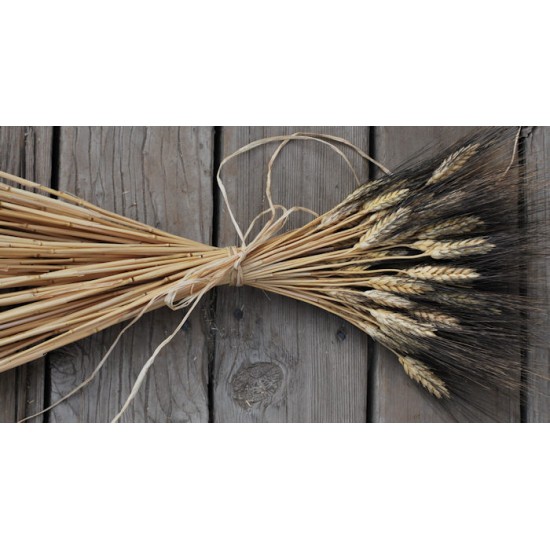 Hot -48 %



Blackbeard Wheat Bunch - 8oz
Blackbeard Wheat bunches
Enjoy the rustic natural beauty that a bouquet of Blackbeard Wheat offers.  These dried wheat stalks boasts heavy heads of golden grain and dark black florets, exclusive to the black beard variety of wheat. These bundles of dried and naturally preserved wheat are perfect for adding to dried floral arrangements along with other natural beauties such as: dried pods, curly willow branches, dried larkspur and salal. Because of it's unique look, Blackbearded wheat is also a popular medium for craft projects and home displays. Like all wheat, blackbeard wheat stalks can be softened by soaking them in lukewarm water overnight, making them flexible for weaving and braiding. Be sure to keep the heads above the water while soaking, and then allow your completed project to air dry thoroughly before displaying. Blackbeard wheat looks fabulous as a decorative centerpiece when tied with raffia or satin ribbon. Simply tie the bundle of blackbeard wheat loosely into a bunch. Gently twist and flare the wheat heads and stems until the wheat bundle can stand on its own and the grain heads are nicely arranged. Place black beard wheat bunches in a unique vase, bowl or basket and flare out the wheat heads for a chic addition to your living room or any other room in your house. This variety of natural wheat stalk is so popular and versatile- it is sure to lend the perfect touch to your home, special event or creative project. Whether you decorate in a country theme or modern style, blackbeard wheat is the wheat for you. Blackbeard wheat is Perfect for wheat bouquets

Product: Blackbeard wheat bunch
Amount: 40-60 stems per bunch
Size: 8 oz bunch
Short Stem Length: 12-18 inches
Long Stem Length:  18-24 inches
Case Option: Buy a case of 20 blackbeard wheat bunches and Save Even More!
Length Note: Wheat length does vary each year.  Some minor trimming with scissors maybe require for your individual project. 
Stock:

In Stock

Product ID:

266