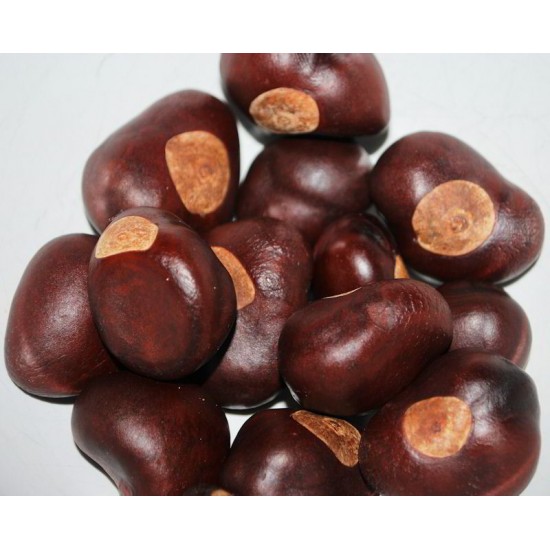 -41 %
Buckeye Nuts - Large/Small Size Buckeyes Nuts
Buckeye Nuts
These rich brown, mellow, warm-brown shelled buckeye nuts have been thoroughly cleaned and dried for your use.  We hand pick the best smooth buckeye nuts for your order. They are great for a decorative bowl, making necklaces, craft projects, and other jewelry.  These amazing decorative nuts are perfect for you and your home decor.  There is a reason that Ohio State University made their official symbol and mascot Brutus Buckeye. Buckeye nuts get their name because they resemble the eye of a deer or male deer (buck).  They can be used for crafts, party favors, wedding table centerpieces, holiday garlands and more. FYI: Buckeye's are poisonous and should not be eaten; they are for craft and decorative purposes only.

Product: Ohio Buckeye Nuts
Amount: 1/2 lb of nuts (about 25 nuts per bag Large, 30 nuts per bag Small)
Large Size: Quarter to Half Dollar Size
Small Size: Dime to Nickel Size
Color: Rich Dark Brown to Burgundy with beige eye
Seconds Option: These are not perfect buck eyes. They have wrinkles, or too flat to sell as high quality.
Case Option: Buy a case of 12 bags and save big!
 
Stock:

In Stock

Product ID:

584