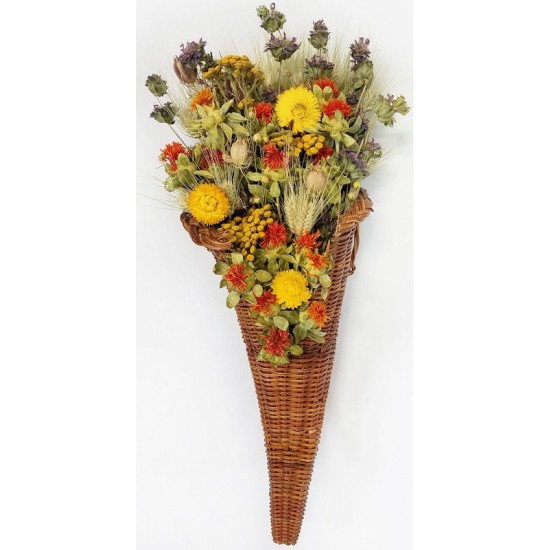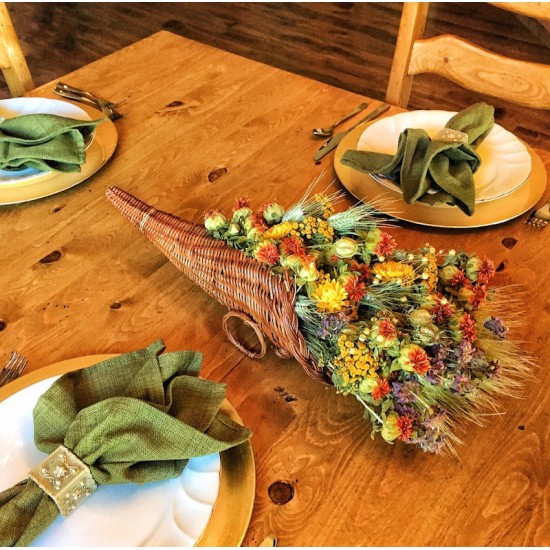 -21 %


Dried Flower Cornucopia
Dried Flower Cornucopia
Suggestive of not only a bountiful harvest, but good fortune and prosperity, our cornucopia is brimming with the abundance of nature.The Cornucopia was traditionally a curved goat's horn overflowing with fruits and grains symbolizing good luck, good fortune and plenty.  In fact, the Cornucopia is also called the Horn of Thanksgiving.
This beautiful Cornucopia comes to you brimming with everlasting dried foliage, leaves, plants, flowers, dried corn and artificial fruit.  Baby's breath is sprinkled throughout, with its contrasting tiny white flowers to add beauty to this teeming display of Mother Nature's bounty.
Product: Dried Flower Cornucopia
Size:  18-20 inches long
Possible Ingredients:   Orange and yellow Safflowers, Avena Yarrow, Ting Ting, Mahogany Pods, Nigella and Flax.
For decoration Only, not Food Grade.
Stock:

In Stock

Product ID:

410