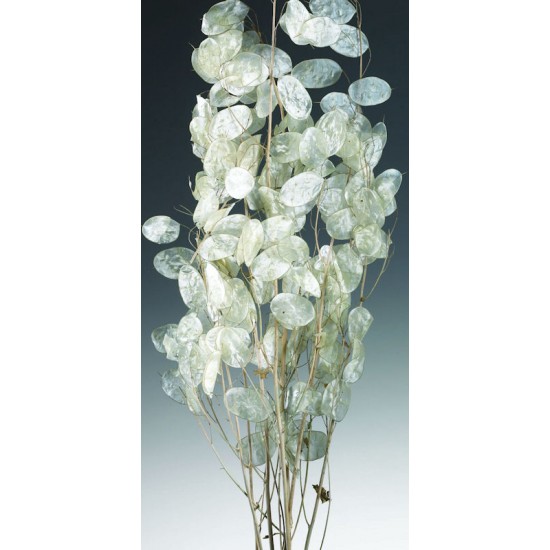 -40 % Out of Stock
Dried Lunaria - Preserved Money Plant
Dried Lunaria - Preserved Money Plant
Dried Lunaria is beautiful and although costs to dry this plant are high it is worth it to put some in your high end arrangements.  This plant is carefully preserved and dried so that it will last and last. Use some with other ingredients to add a round and fun dangling element to them. The white color is perfect to use in almost any arrangement. We know that you will love our dried lunaria. We guarantee it.
Product: Dried Lunaria
Amount: 2-3 stems per bunch, 1 bunch as shown
Color: White as shown
Length: about 34-36 inches long
Case Option: Buy a full case of 12 bunches of Lunaria and Save Even More!
Other names: honesty, money plant, moonwart, silver dollar plant, satin flower, penny flower, and Judas' penny, preserved lunaria plant. lunaria money plants, money plant lunaria, preserved lunaria, dried money plant
Stock:

Out of Stock

Product ID:

810