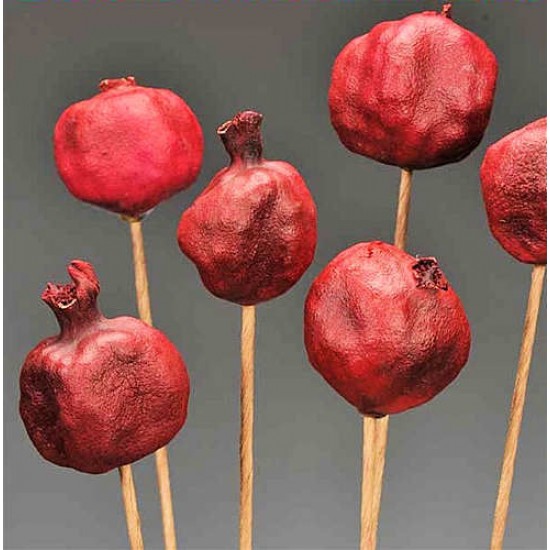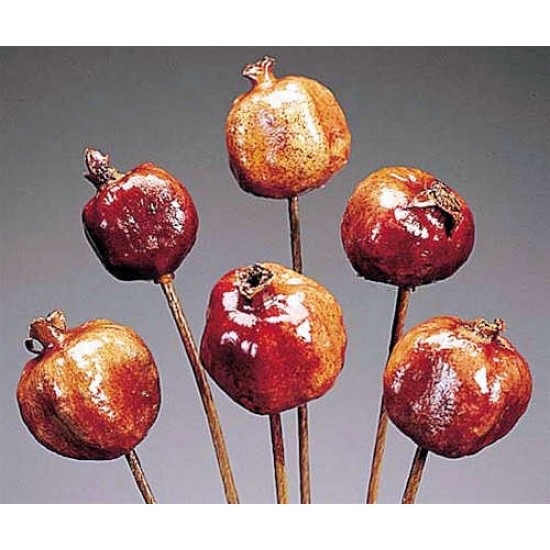 -45 %


Dried Pomegranates Stemmed (Enhanced or Polished Case)
Dried Pomegranates Stemmed (Enhanced and Polished)
Dried Pomegranates are beautiful fruit on stems that you can use in any arrangement. They will last and look beautiful for years. Try these Dried Pomegranates and you won't be disappointed.

Note: This product is only sold as a case right now.  Please let us know if you would like a smaller amount and we will do our best to help you.
Product: Dried Pomegranates Stemmed (Enhanced and Polished)
Size bunch: 4 oz. dried pomegranates bunches
Amount: Each Bunch contains 6 stems
Stem Length: 12-18 inches
Case Only: 12 Dried Pomegranates bunches per case sold at Bulk Price
Stock:

In Stock

Product ID:

434