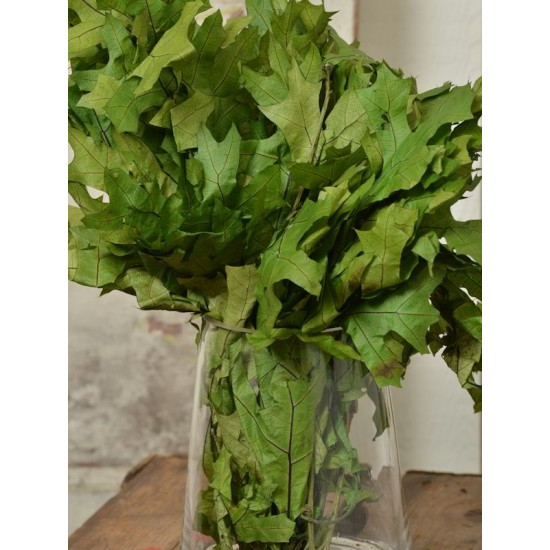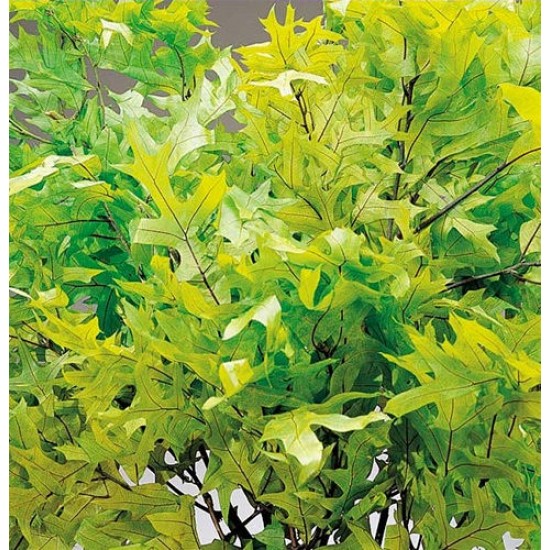 -22 % Out of Stock


Preserved Spring Green Oak Leaves (1 LB dried leaves)
Natural Preserved Spring Green Oak Leaves for Decorations
Spring Green leaves give a light and spring feeling to year round arrangements. They are a beautiful addition to floral arrangements, as well as a bright touch to a wreath, topiary, swag or natural display. The oak leaves can be beautifully put to use as they come, naturally, on their branches. They make an elegant display on their own. Each preserved oak leaf is also easily pulled from the branch to use singly. Singly, the green spring oak leaves can be added to a wreath. If you are using a twig base, the preserved oak leaves can be wired or hot glued into place. Adding dried yellow roses and pansies, or preserved yellow and white daffodils with the dark green oak leaves would make an elegant wreath or swag. Add a breath of spring to the end of winter blahs by scattering the preserved oak leaves on mantles, bedside tables, dressers and dining tables. These beautiful preserved oak leaves with last indefinitely in a dry area. They are treated with natural glycerine so the leaves are pliable. What a welcome addition these natural, preserved oak leaves are to any home or office.

Product: Spring Green Oak leaves on a branch
Amount: About 3-4 large branches per lb
Leaf Size: 2-5 inches long, 2-4 inches wide
Type: Dyed natural oak leaves preserved with glycerin.
Length: On branches that average 2 feet long
Color: Spring Green
Case Option: Buy a full case of 25 bags of oak leaves and Save Even More!

Note: Any returned oak leaves will incur a 25% restocking fee.
Stock:

Out of Stock

Product ID:

336