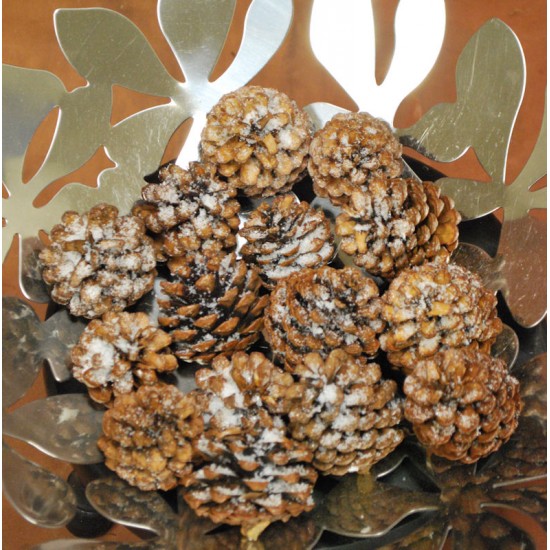 -50 % Out of Stock
Snow Pine Cones - Snow Cones
Snow Covered Pine Cones
Snow covered pine cones or as we like to call them "snow cones" are a beautiful decoration. They are covered with a synthetic snow that will not melt or deteriorate. They are great to use in a bowl, on a Christmas tree, table centerpiece, mantel, craft projects, or as any part of your holiday decor. We know you will love the look of then like we do. Try some snow pine cones today.

Products: Snow Covered Pine Cones
Amount: about 15 per bag
Size: 2-3 inches
Type: Synthetic Snow covered Lodgepole pine cones
Case Option: Buy a full case of 12 snow covered pine cones and Save Big!
Stock:

Out of Stock

Product ID:

683