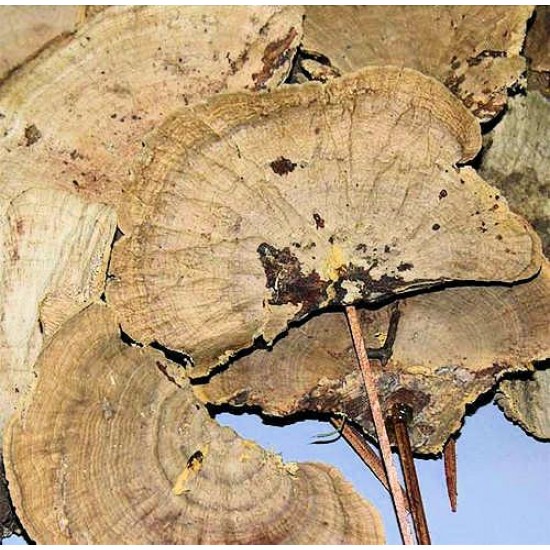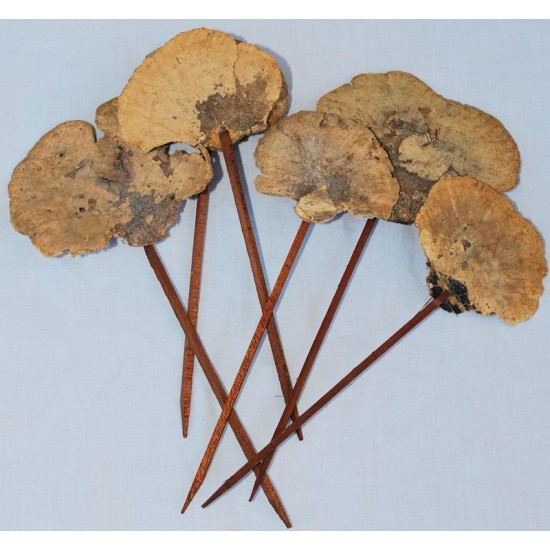 -24 % Out of Stock


Sponge Mushroom Picked
Natural Sponge Mushrooms
Our melange of sponge mushrooms make exotic decorating a snap. Each mushroom is collected, sliced and dried to reveal the interesting textures and shapes of the sponge mushroom. They are then conveniently attached to a stem or 'pick' for a quick and easy addition to any decorative bouquet. Sponge mushrooms are also known as Morel Mushrooms, 'dryland fish', 'hickory chickens', 'merkels', 'miracles', or 'molly moochers'. No matter what you call a sponge mushroom, they can't be beat for their interesting addition to home decor. They are distinctive in that their caps have a honeycomb appearance, with a network of pits and ridges that make them look like a growing sea sponge. When sliced and dried, their interesting and varied shape makes for a great addition to other dried decor.

Product: Sponge Mushrooms on pick
Each bunch contains: 6 sponge mushrooms on picks
Length: 11-12 inches
Width: about 3 inches at the top
Color:  Natural
Case Option A: 20 dried Sponge Mushroom bunches per case sold at Bulk Price
Case Option B: Buy a bulk case of 100 picked sponge mushrooms and save More!
Stock:

Out of Stock

Product ID:

460