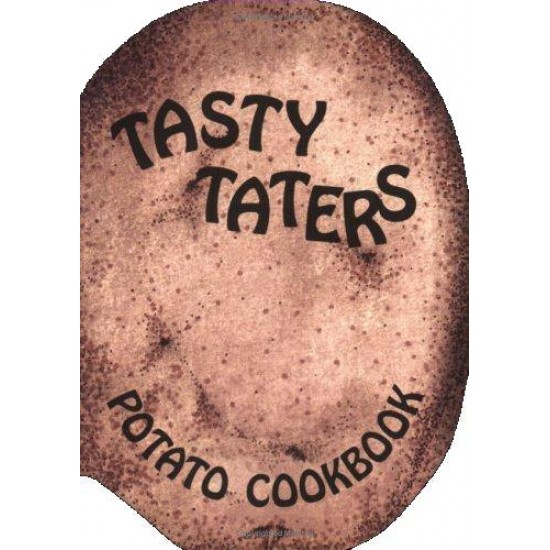 -31 % Out of Stock
Tasty Taters Cookbook (Cook Book)
Tasty Taters Potato Cookbook
A recipe book with over one hundred fantastic potato recipes, "Tasty Taters Potato Cookbook"* by Judith Bosley will spark your creativity and the finished products will tantalize your taste buds. The many uses of potatoes will surprise you, as you find potatoes in stews, cakes and salads, and you will find that these recipes are more delicious than you might think. Idaho Potatoes are perfect for these recipes. There are recipes using Sweet Potatoes, or yams, also. This potato-shaped book comes with a convenient index of recipes and the instructions are easy to follow.
Product: Tasty Taters Potato Cookbook
Spiral-bound: 120 pages
Publisher: Grand Books Publishing (November 1, 1999)
Language: English
Product Dimensions: 6.5 x 5.3 x 0.5 inches

*Cookbook may be slightly used.
Stock:

Out of Stock

Product ID:

211