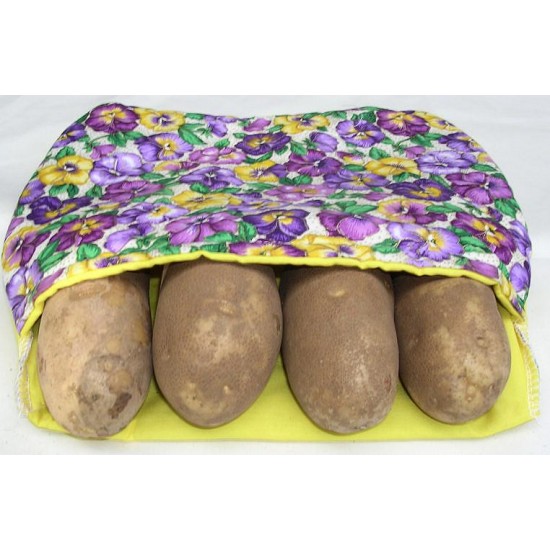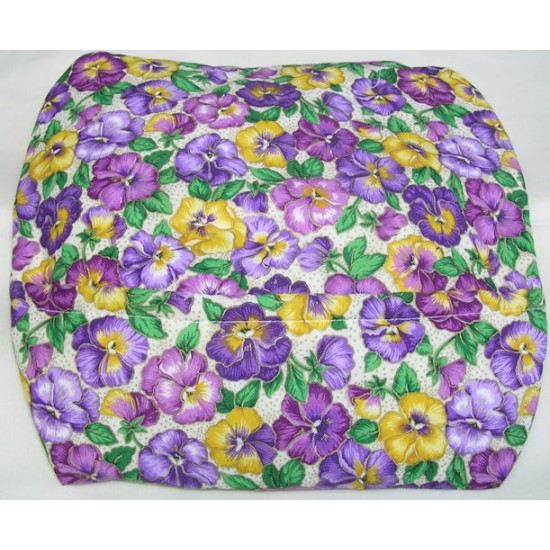 -21 % Out of Stock


Microwave Baked Potato Bag
Microwave Baked Potato Bag
This wonderful microwave potato invention will make your life easier and your dinners better. This precisely crafted microwave potato bag will make your dinners turn out "just right." Oven baked potatoes won't even turn out this good when your spuds are moist on the inside and have tender skin on the outside. They take a fraction of the time to cook too. Try baking potatoes in the oven over an hour to get close to how good this bag can make in four to six minutes. Simply wash and dry your potatoes. Wrap each potato in a paper towel and place in the bag. Microwave until done. Depending on the size of the potato the time may vary a minute or two but they will always turn out great. Bag simply needs to air dry or throw in the washer and dryer for cleaning.
Product: Microwave Baked Potato Bag
Amount: 1 potato bag per order
Size: Good size for about 4 medium potatoes
Fabric: Varies

Other great uses for the potato bag:

Tortillas: Put tortillas in the bag, microwave. Take tortillas to the table in the bag and they will stay warm during your meal.

Corn on the cob: Leave corn in a husk and trim excess hair from the cob, wrap in a paper towel and put in the bag. Microwave for about four minutes. One to three ears of corn can be microwaved at a time or just get another bag for more.

*Actual product fabric may vary.
Disclaimer:  Don't cook in microwave for long periods of time.  Don't use cook bag if it becomes dirty or microwave is dirty. Don't leave unattended. Use this product at your own risk.
Stock:

Out of Stock

Product ID:

210