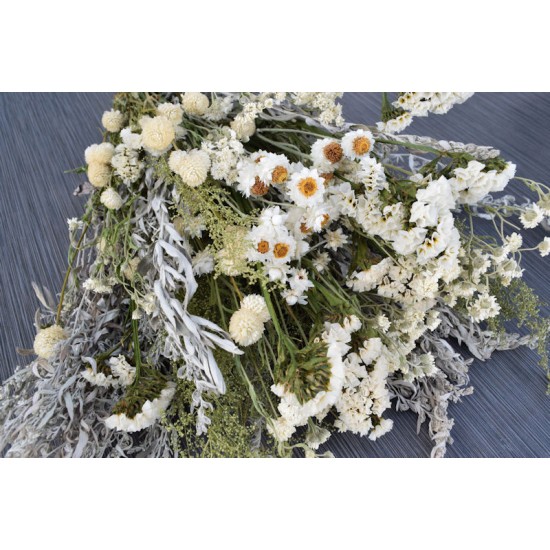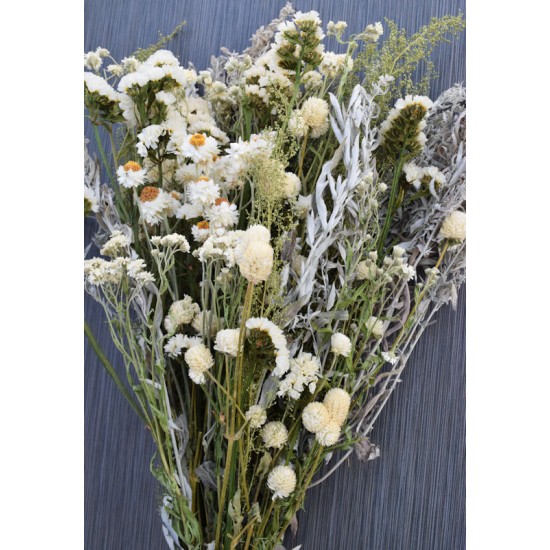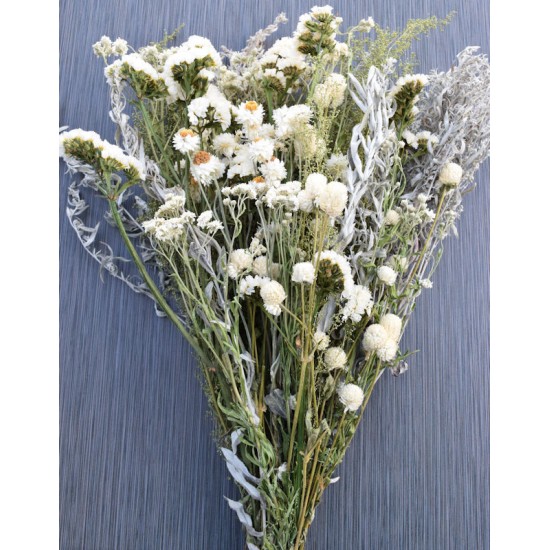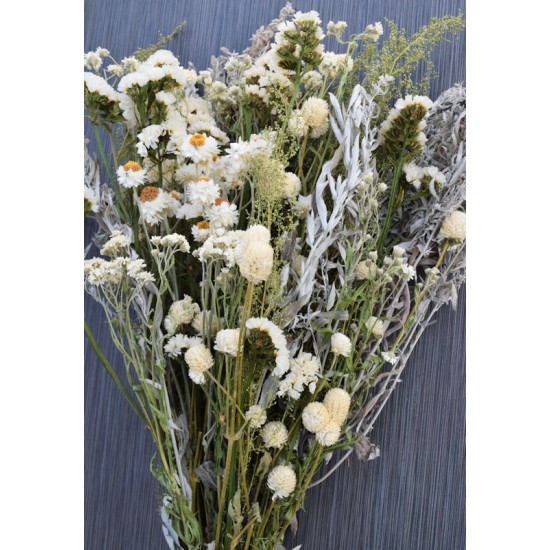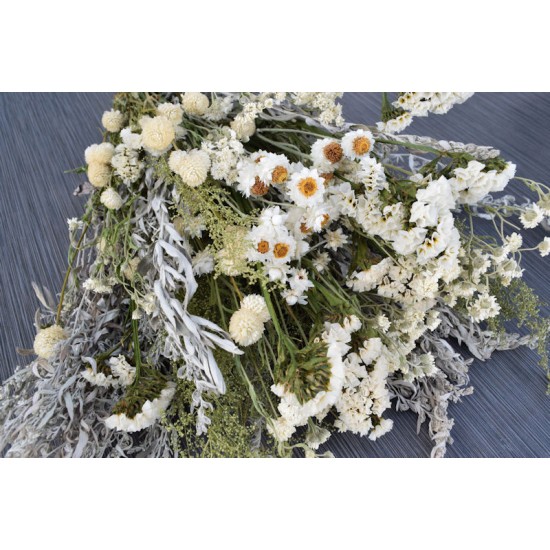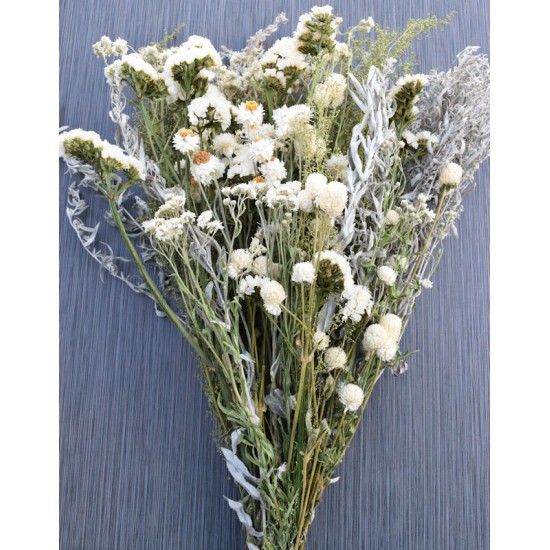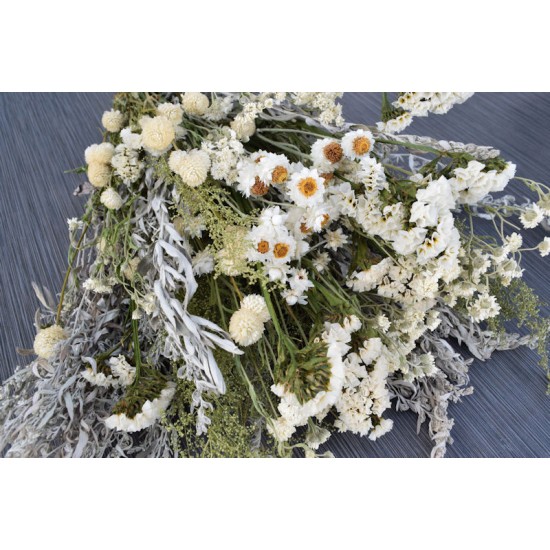 -21 %






Dried White Garden Flower Bouquet
Dried White Garden Flower Bouquet
Taking some of Mother Nature's most brightly white flowers, naturally air drying them, and then combining them into one bouquet makes a beautiful statement wherever it is seen. Perfect for events with white as the main color such as weddings, bridal showers, or any event or occasion.  Perfect for office decorations or home decor. This long lasting dried bouquet will be a bright focal point on a table as a centerpiece, in a bedroom, on a dresser, or to brighten up a laundry room, powder room, or den.
Product: Dried White Garden Flower Bouquet
Length: about 22-24 inches long
Usual Ingredients: artemisia, pearly everlasting, sinuata statice, ammobium, sweet Annie, white globe
Case Option: Buy a full case of 12 White Garden flower Bouquets and save even more.
Other Names: Bridal bouquet, Wedding bouquet, wedding flowers,wedding bouquets, bridesmaids bouquets
Stock:

In Stock

Product ID:

1004