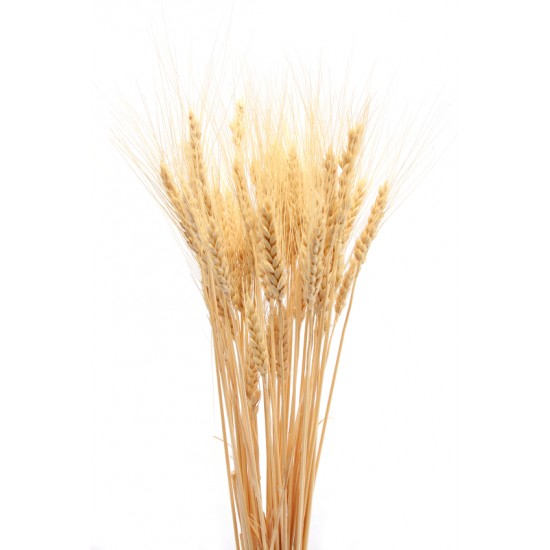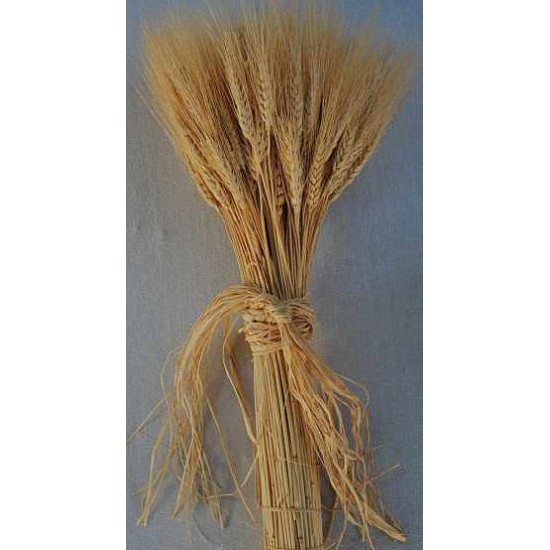 -35 % Out of Stock


Bulk Case of Wheat Stalks - 15 lb case
Bulk Case of Wheat Stalks
Wheat stalks can be braided or woven into wreaths. used in wall hangings, bouquets, or any other craft project that you are working on. Choose your wheat color and desired quantity of fully ripened bunches of wheat stalks using the drop down menu options below. For best results, soak all but the wheat heads in clean water for 8- 12 hours to prevent breakage during handling. When your project is complete hang it in a sunny, well-ventilated area to dry.
Product: Bulk Case of Wheat Stalks
Contains: about 15 lbs of wheat (blond, blackbeard), 11 lbs of wheat (green)
Type: Bulk Unsleaved wheat
Stems: about 1400-1700 stems (blond, blackbeard), about 1000-1250 stems (green)
Length: 24-30 inches
Wheat Colors: Blond, Blackbeard, Green
Length Note: Wheat length does vary each year.  Some minor trimming with scissors maybe require for your individual project.
Stock:

Out of Stock

Product ID:

744