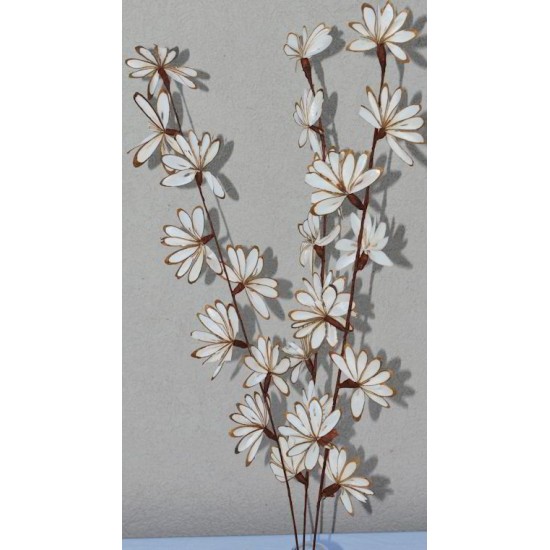 -71 % Out of Stock
Shola Peacock Flower Fans - Dried
Dried Shola Peacock Flower Branches
Gorgeous flower branches for any arrangements. These branches are handmade to look this good from real plants and materials. They are amazing and will have your friends wondering if they are real and where you got them from. Everyone will enjoy these delicate works of art.Shola is a beautiful milky-white sponge wood that is carved into delicate works of art. Our Shola peacock fans are individually hand carved and put together with a sense of artistry. Each branch of our shola peacock fans contains six to eight individual fans. These shola peacock fan branches are a perfect addition to a dried or fresh floral arrangement. The artistry of the shola carver is evident in these fine works of art. 

Product: Shola Peacock Flowers
Length: about 17-20 inches
Fans: 6-8 fans per stem
Amount: 3 stems
Color: White and Brown
Case Option: Buy a case of 15 and Save Even More!
Stock:

Out of Stock

Product ID:

535