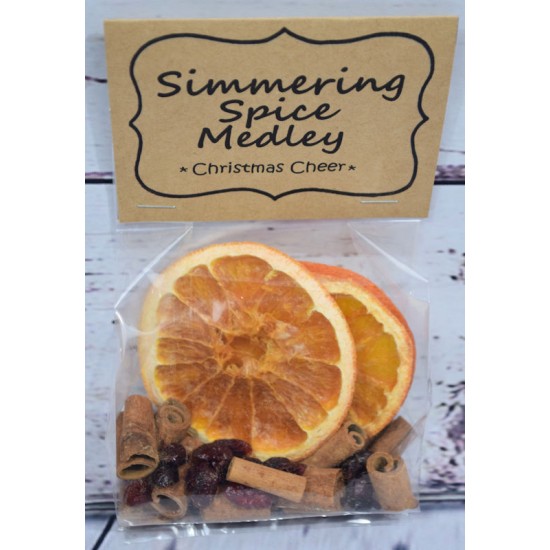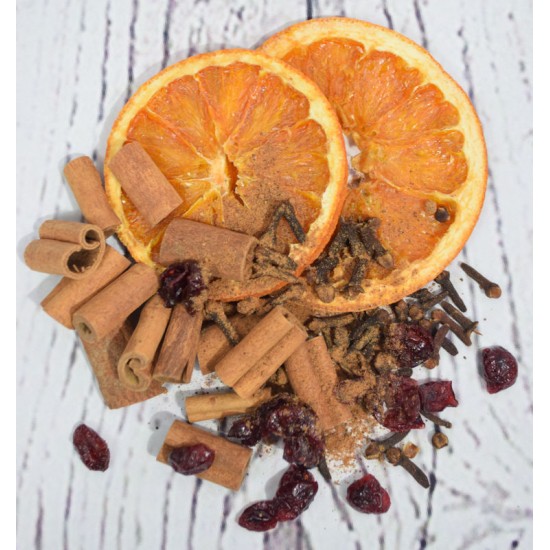 -24 % Out of Stock


Simmering Spice Potpourri - Christmas Cheer
Simmering Spice Potpourri - Christmas Cheer
Our exclusive blend of dried fruits and spices has been put together to bring you the delicious smells of the holiday season.  This medley of holiday potpourri is naturally scented and quite fragrant.  You may enjoy it in a pretty glass jar as dry potpourri, perhaps on your kitchen island or desk at your office.  Or to really enjoy the spicy aroma and make you feel like you're surrounded by all the best smells of Christmas baking, you can simmer this spice medley on your stove top.  This is a proprietary blend of dried oranges, natural cinnamon sticks, whole dried cloves, and other berries and spices.  Simmering this mixture of citrus, berries and aromatic spices makes the scents meld together into a wonderful nostalgic holiday delight.  This simmering spice medley makes a wonderful gift for family, friends, and neighbors and is packaged to be easily gifted.  Simply add a personal card or tag tied on with Christmas ribbon and it's ready to give.  Guests at your home will ask you if you've been working all day in the kitchen because they'll be met with the scintillating perfume of cinnamon and spices, with the refreshing hint of orange.  To add this new essence to your house simply follow the directions found on the back of the package of Simmering Spice Medley.  The instructions tell you to bring a pot of water and the contents of the bag to a boil, and then to reduce the heat to low and let the concoction simmer for as long as you like.  Add more water as needed so the pot does not run dry, and enjoy the aroma.  If you refrigerate the mixture overnight you may re-use it for up to one week, adding water as necessary.  Just be sure you never leave it unattended and you'll enjoy the ambiance it adds to your home.  Give the gift of Christmas Cheer to yourself, family, neighbors and friends this holiday season.
Product: Simmering Spice Potpourri - Christmas Cheer
Amount: 1 bag
Ingredients: oranges, cinnamon sticks, berries and other proprietary spices
Case Option: Buy a full case of 12 bags and save even more!
Stock:

Out of Stock

Product ID:

1036