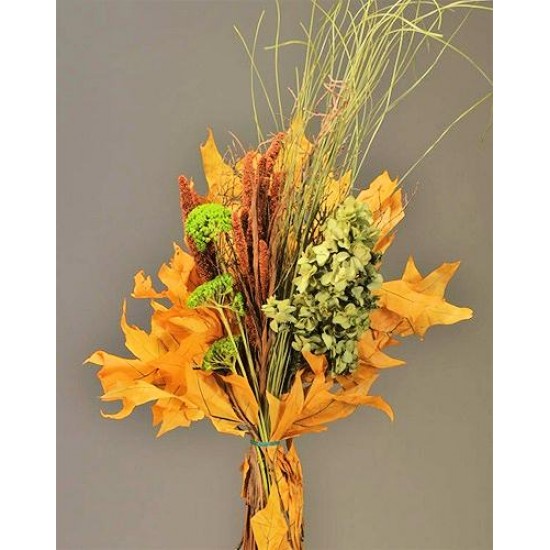 -40 % Out of Stock
Yellow Oak Leaves Bouquet
Yellow Oak Leaves Bouquet
This beautiful bouquet is all ready to be put in a vase or on display. Just take off the packaging and put it is your favorite vase and you will look like a master designer.  This flower and plant bouquet is only made with natural and real plants and flowers.  They will last for years with very little care and will be beautiful wherever you put them. 

Product: Yellow Oak Leaves Bouquet
Main Ingredients*: Yellow oak, Dune Grass, Burnt Oak China Millet, Spring Green Yarrow, Natural Sweet Huck, Basil Snowflake Hydrangea
Buy 6 Per Case and save up to 20%

* We reserve the right to substitute ingredients in our bouquets for similar items if we need to because of supply issues.
 
Stock:

Out of Stock

Product ID:

454